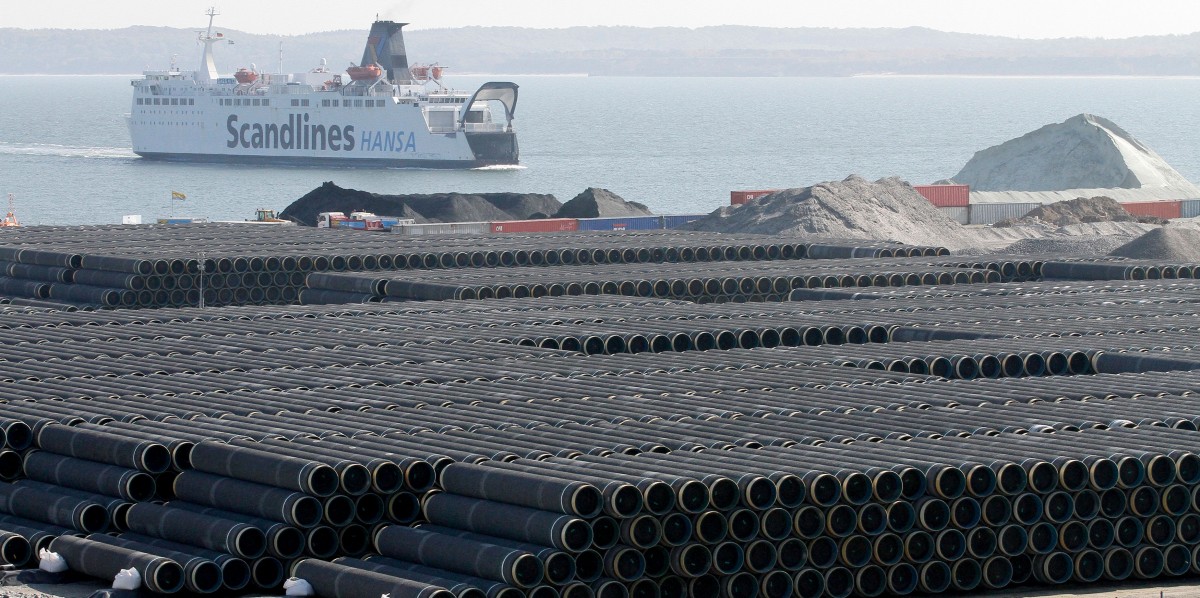 An illustrative image / REUTERS
The measure amends Denmark's regulatory framework to allow the authorities to cite security or foreign policy as reasons to block a pipeline. Previously these were not valid grounds for objection, Reuters wrote.
Read alsoTusk calls on EU to prepare laws to block Nord Stream 2 – mediaAs UNIAN reported earlier, in early September 2015, Russia's gas giant Gazprom, Shell, OMV, and E.ON SE signed a shareholders' agreement on a joint project company, which would be engaged in the construction of the Nord Stream 2 gas pipeline. The latter is expected to complement the already operating Nord Stream 1.
At the end of April 2017, Gazprom and its European partners signed an agreement on the financing of the Nord Stream 2 project.
According to Naftogaz CEO Andriy Kobolev, Nord Stream 2 in no way contributes to the diversification of gas supplies to the EU and does not provide the European Union with access to new sources of gas. Moreover, the pipeline could deprive Ukraine of transit revenue, which is expected to reach about US$3 billion by the end of 2017.
In late October, U.S. Ambassador to Ukraine Marie Yovanovitch said that the Nord Stream 2 gas pipeline would deprive Ukraine of $2.7 billion in transit revenue per year, which is equivalent to 3% of the country's GDP.
The Nord Stream 2 project involves the construction of two strings of a gas pipeline with a total capacity of 55 billion cubic meters of gas a year from the Russian coast via the Baltic Sea to Germany. A new pipeline is expected to be built next to Nord Stream 1.