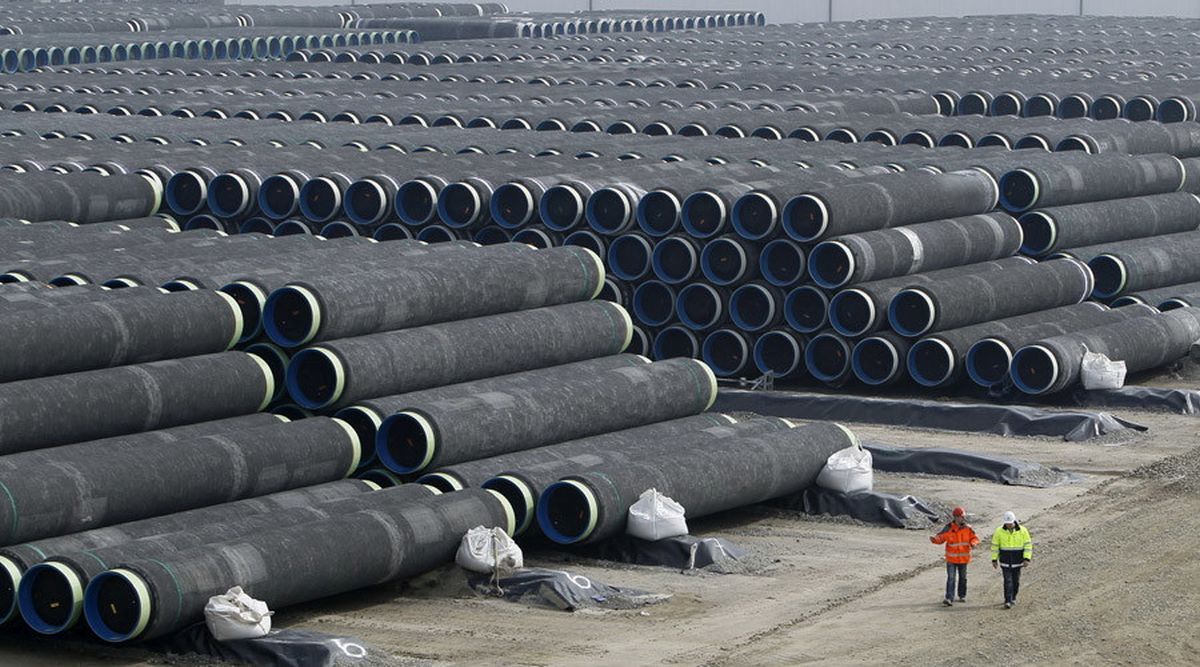 REUTERS
"We agree with many of our European partners that Nord Stream 2 and a multi-line Turkish Stream would reinforce Russian dominance in Europe's gas markets. It would reduce opportunities for diversification of energy sources. It would pose security risks in an already tense Baltic Sea region and it would advance Russia's goal of undermining Ukraine – that's a particular concern of ours – by ending Ukraine's role as a transit country for Russian gas exports to get to Europe," Nauert told a briefing in Washington on November 30.
"Construction of Nord Stream 2 would concentrate about 75% of Russian gas imports to the EU through a single route, creating a potential checkpoint that would significantly increase Europe's vulnerability to a supply disruption," she added.
Read alsoGazprom says new U.S. sanctions pose risks for gas pipelines bypassing Ukraine"So we believe that these two projects would enable Gazprom to cut off transit via Ukraine and still meet demand in Western Europe, which would economically undermine Ukraine by depriving it of about $2 billion in annual transit revenue," the official stressed.
As UNIAN reported earlier, in early September 2015, Russia's gas giant Gazprom, Shell, OMV, and E.ON SE signed a shareholders' agreement on a joint project company, which would be engaged in the construction of the Nord Stream 2 gas pipeline. The latter is expected to complement the already operating Nord Stream 1.
At the end of April 2017, Gazprom and its European partners signed an agreement on the financing of the Nord Stream 2 project.
Read alsoReuters: Denmark passes law that could ban Russian pipeline from going through its watersAccording to Naftogaz CEO Andriy Kobolyev, Nord Stream 2 in no way contributes to the diversification of gas supplies to the EU and does not provide the European Union with access to new sources of gas. Moreover, the pipeline could deprive Ukraine of transit revenue, which is expected to reach about US$3 billion by the end of 2017.
UNIAN memo. The Nord Stream 2 project involves the construction of two strings of a gas pipeline with a total capacity of 55 billion cubic meters of gas a year from the Russian coast via the Baltic Sea to Germany. A new pipeline is expected to be built next to Nord Stream 1.