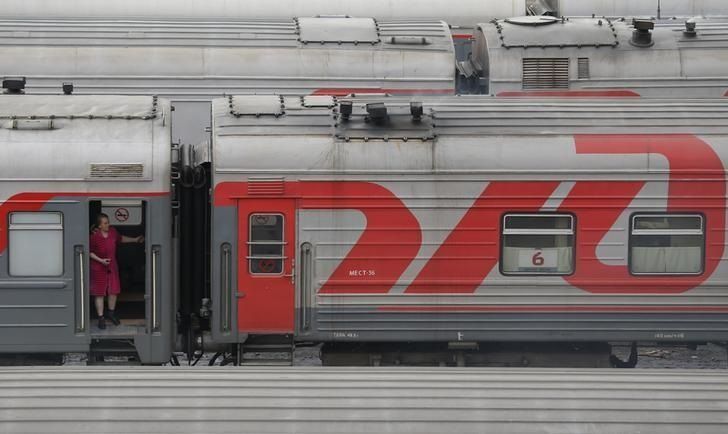 REUTERS
According to Russian Transportation Minister Maxim Sokolov, the issue at hand is 62 pairs of passenger trains and 30 pairs of freight trains. Before that, all Russian trains heading for the country's southern regions had to run through Ukraine's Luhansk region, TASS reported.
On September 20, Russian Railways said it was launching regular freight train traffic as part of a test operation on the Zhuravka-Millerovo line in Voronezh and Rostov Regions bypassing Ukraine, while passenger trains were launched in November.
The new 137-km railroad line passing through the Voronezh and Rostov Regions is part of a railway line that connects central parts of Russia and the Black Sea coast.
The projected maximum speed of trains along the passenger rail line is 140 km/h and may be increased to 160 km/h and 90 km/h -- for freight trains.