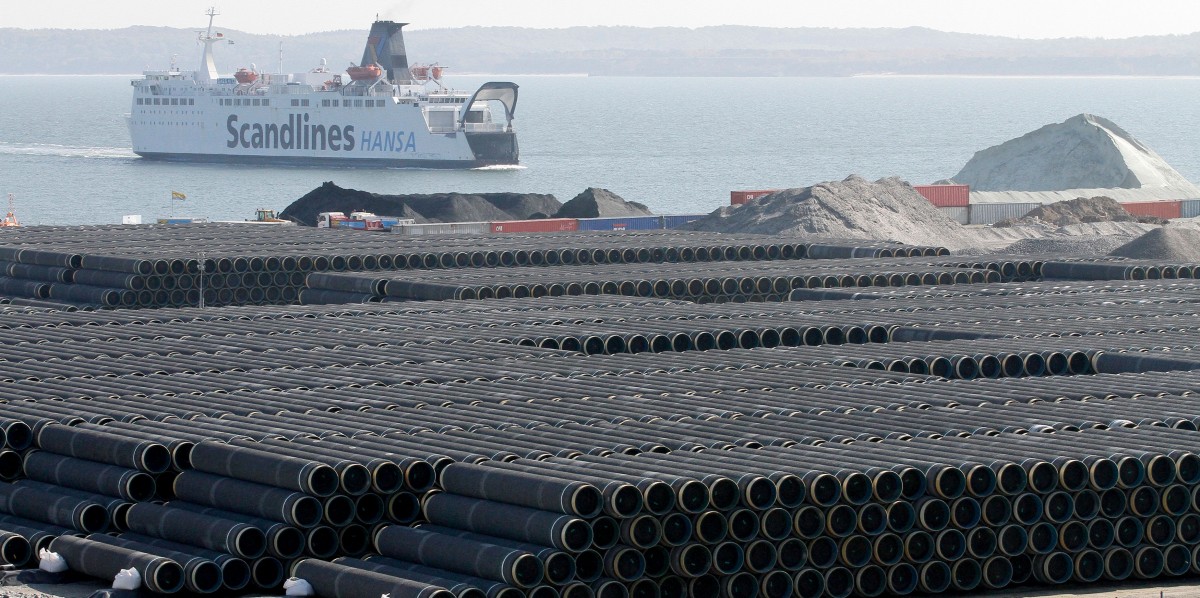 REUTERS
"We are grateful to Poland for the common position regarding the Nord Stream 2. This is a threat not only to energy security of Ukraine and Poland. This is a threat for energy security of the whole Europe. This is an absolutely political project," Poroshenko said during the press conference following the negotiations with the President of Poland, the press service reported.
Read alsoPoroshenko: History should not affect strategic nature of Ukraine-Poland relationsPoroshenko is hopeful that the common voice of Ukraine and Poland together with their partners from the EU and the U.S. will be effective enough in ensuring energy security.
In turn, President of Poland Andrzej Duda assured that the position of Poland as regards the Nord Stream 2 remained unchanged. "We are against this investment. We believe it tramples on European norms, that it is against the interests of the European Union, and here our positions are identical, unambiguous and immutable from the very beginning," he stressed.
Read alsoUkraine needs U.S. help to confront Nord Stream II – Naftogaz CEOAccording to him, the parties discussed the support for Ukraine in the form of investments in building an interconnector gas pipeline. "I am glad that the given investment task is being implemented now and that there is a close cooperation between Ukraine and Poland in this issue. We are open for the proposals of Ukraine regarding the supply of liquified gas to Ukraine," the President of Poland emphasized.
"This investment must serve our countries. And it must be implemented so that the two parties will benefit from this investment," he said.
Read alsoPoroshenko, Duda agree to synchronize efforts to counter Russian hybrid aggressionDuda added that the construction of the interconnector will increase security and trade opportunities of the two countries.