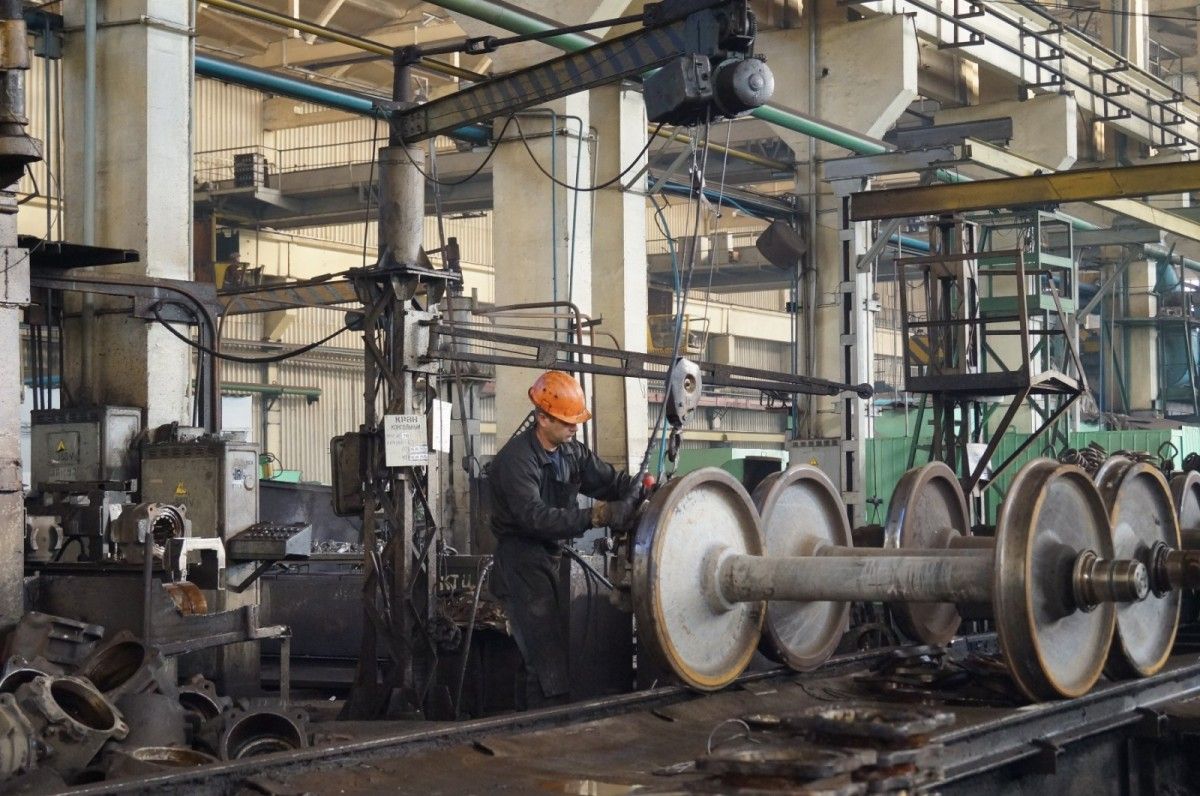 Kryukovsky Railway Car Building Works / Photo from transport-journal.com
Azerbaijan's Ambassador to Ukraine Azer Khudiyev held a meeting with the leadership of PJSC Kryukovsky Railway Car Building Works in this regard, AzerNews said.
During the meeting, deputy director of the plant Ihor Manayenkov noted that Azerbaijan actively participates in international transportation.
Read alsoPM Groysman: General Electric to help Ukraine modernize, build new locomotives"Azerbaijan is a participant of a number of international projects. With the commissioning of the Baku-Tbilisi-Kars railway line, Azerbaijan has opened a wide corridor between Europe and Asia. From this point of view, Azerbaijan needs to produce new passenger and freight cars," he said.
Khudiyev, in turn, said that Ukraine is an advantageous partner for Azerbaijan.
The ambassador further noted the importance of Ukraine's preparing a package of proposals on the establishment of the joint venture. After the Azerbaijani side examines the proposal, a working group from Ukraine will visit Baku.
Kryukovsky Railway Car Building Works is a large industrial company in the Ukrainian city of Kremenchuk, manufacturing locomotives and multiple unit trains. The company's various types of freight and passenger railroad cars are exported to many countries.
Azerbaijan and Ukraine currently have tangible economic and trade relations. Azerbaijan mainly imports metallurgy, machine building, agro-industrial and chemical industry products from Ukraine, which, in turn, imports products of fuel energy industry, chemical industry, and agro-industry from Azerbaijan.