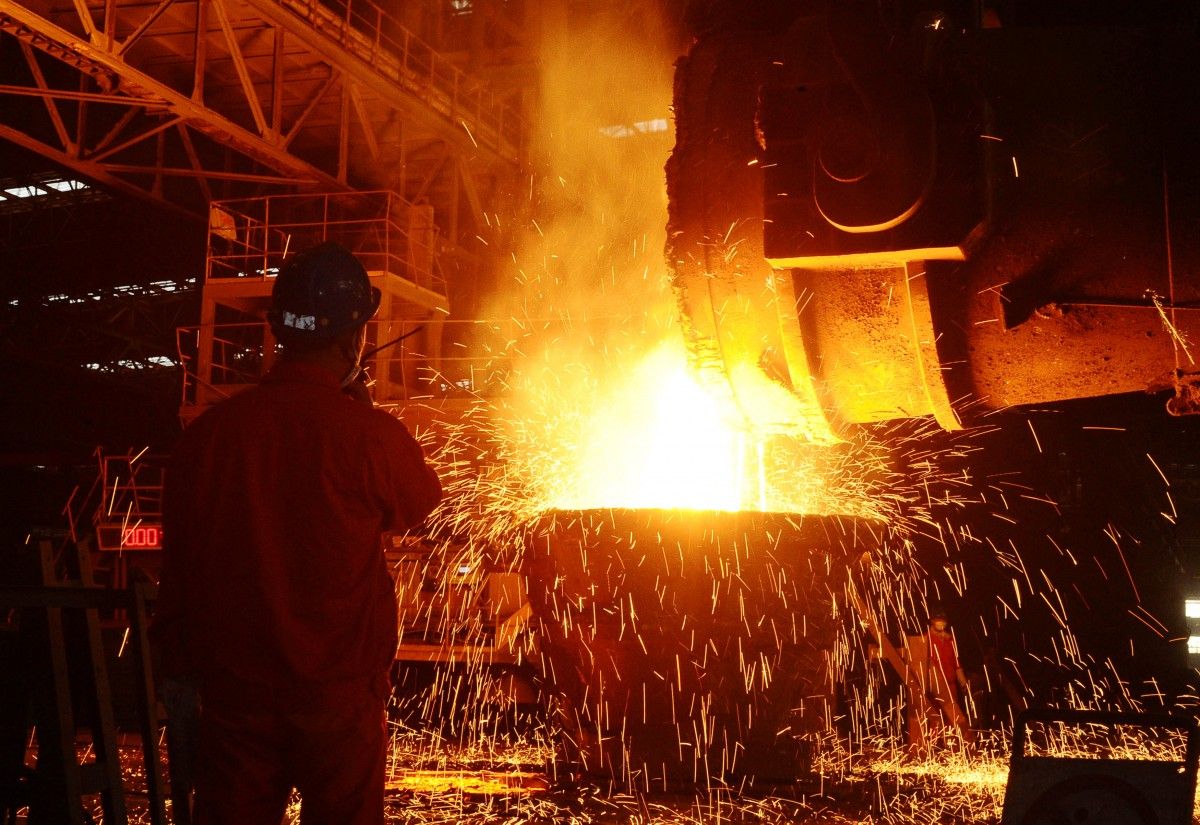 REUTERS
Last year, the output of steel, one of the main exports items of Ukraine, fell by 12%, while the production of pig iron and rolled metal was down by 15% and 14%, respectively, Xinhua reported, citing the Ukrmetallurgprom association's post on Facebook on Thursday, January 4.
Read alsoUkraine cuts steel output in Oct, retains 13th place in WSA's ratingThe seizure of the Ukrainian enterprises by pro-Russian militants in Donbas was the main cause behind the decline. Other factors behind the recession were the falling prices of metallurgical products on the global market and logistic problems, it said.
In March, the militants took over the Ukrainian-controlled businesses operating in the occupied areas after a group of Ukrainian activists had blocked the movements of trains transporting coal and other raw products from the non-government controlled areas.
In 2016, Ukraine's metallurgical industry recovered from a two-year recession, with all three key branches showing a growth of between 5.5% and 7.8%.
Metallurgy generates more than 20% of Ukraine's exports revenue and provides about 300,000 jobs.