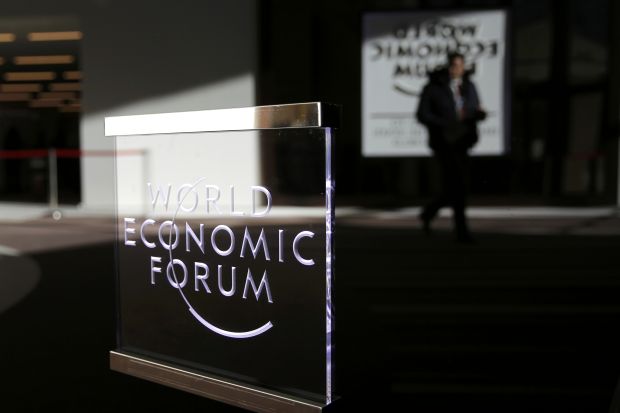 REUTERS
To highlight Ukraine's positive side to foreigners at the forum, the house showcases recent success stories in business and technology. The slogan is: "Ukraine: Creativity, Innovation, Opportunity," the UBJ reports.
Ukraine's information technology, agro tech and renewable energy sectors will be a special focus in presentations and panel discussions. IT executives will demonstrate their products and innovations.
Mounted for the first time in the 47-year history of the forum, Ukraine House is promoted by country's political leadership. President Petro Poroshenko recently called it a unique opportunity to draw world attention to the country in a positive way, and to expose more Ukrainian projects to global investors.
On Thursday, Poroshenko will speak at the house about Ukraine's investment opportunities. He will be joined by Suma Chakrabarti, president of the European Bank for Reconstruction and Development, or EBRD.
Read alsoIMF's Lagarde, Poroshenko to discuss Ukraine reform for allocating another aid tranchePoroshenko has made increasing foreign investment into Ukraine a goal of his administration. Many analysts say the country cannot exceed 3% annual growth without substantial injections of foreign capital.
The Ukraine House event is organized and sponsored by Ciklum, the Association of Ukrainian Venture Capital and Private Equity Association, the Western NIS Enterprise Fund and the Victor Pinchuk Foundation, Ciklum, and the IT Association of Ukraine.