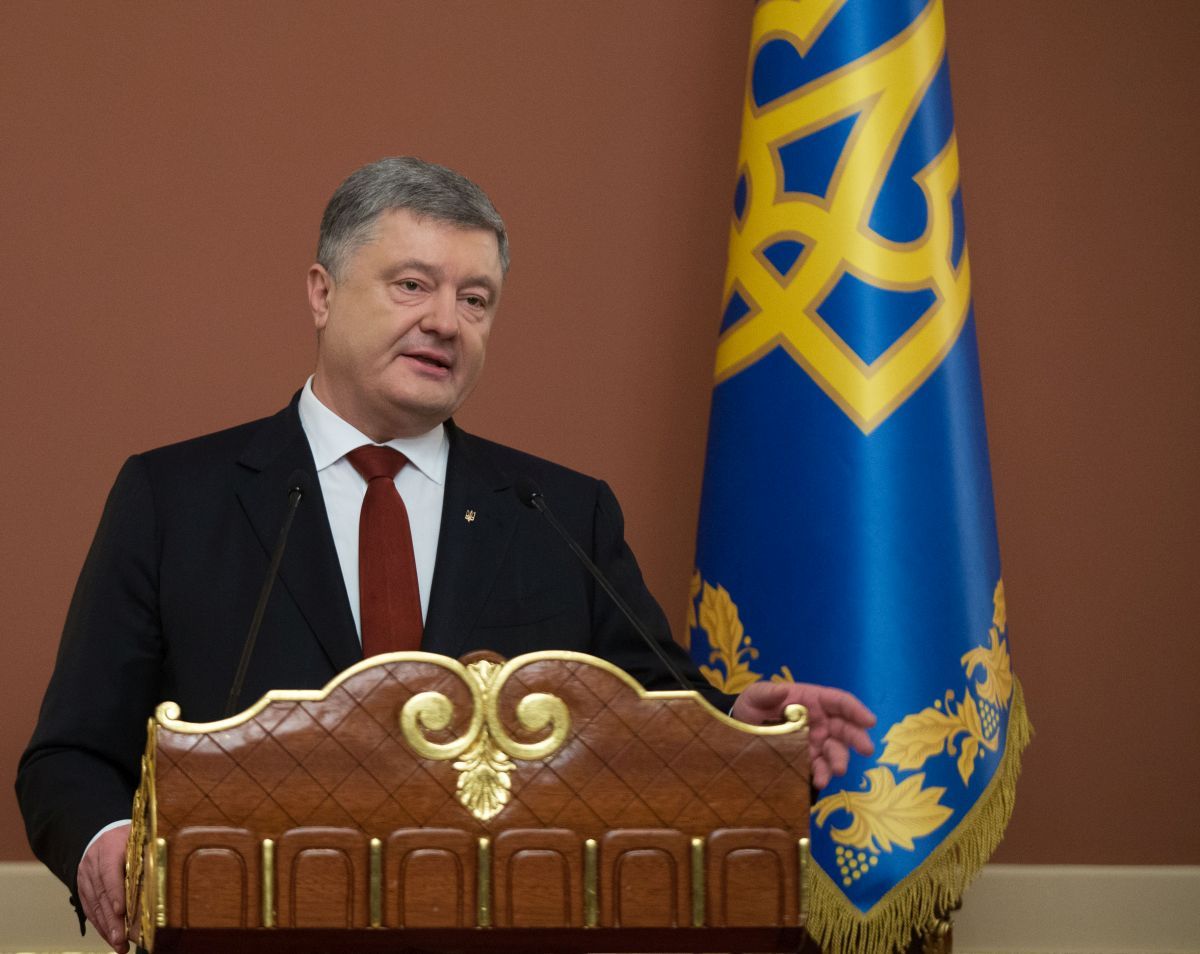 Photo from president.gov.ua
Ukrainian President Petro Poroshenko has a transparency problem in Germany as companies based in Germany had until October 1, 2017, to report the names of their stakeholders in a new transparency registry if they were not already listed in existing commercial registers.
The step was taken to comply with EU guidelines for combating money laundering, Deutsche Welle reported.
As finance minister in 2016, Wolfgang Schauble — now the Bundestag president — promised that the new register would keep foreign backers of shell companies from remaining anonymous. The announcement was well received in light of the stir being caused by the release of the Panama Papers.
Read alsoRoshen trace in Paradise PapersOne of the prominent figures unmasked in the massive leak was Ukrainian President Petro Poroshenko. Information provided to journalists by an employee of the Panamanian corporate law firm Mossack Fonseca showed that Poroshenko had created a number of shell companies in Cyprus, the Netherlands and the British Virgin Islands (BVI) when restructuring his confectionary company, Roshen.
As DW has already reported, Poroshenko also had investments in Germany. A starch manufacturer in the eastern city of Elsteraue has been part of the president's business portfolio since 2011. The company's ownership structure, however, is anything but transparent. Until 2016, the starch factory's sole owners were said to be the Cypriot company Camarin Ltd., as well as a second anonymous company registered in the BVI, a global tax haven.
Meanwhile, another company has been added: Interstarch Ukraine. There is no doubt that the company belongs to Poroshenko. Nevertheless, the names of these companies' owners have yet to be provided. This should have been done to comply with the new transparency register. In DW's inspection of the register, it has become clear that no names had been reported as of late January.
It's murky
By not retroactively declaring its ownership structure, the starch company has not fulfilled its obligations under the law. Nor do the names of investors appear in Germany's commercial register, which was created to combat just such problems.
According to Germany's commercial register, the Cypriot company Camarin Ltd. is the majority stakeholder of Interstarch GmbH, the German company that operates the starch factory. Yet the Cypriot company itself is owned by another company registered in the BVI.
In 2016, the Ukrainian corporate law firm ICU, which has assisted Poroshenko with foreign investments for years and also advised him on the factory in Elsteraue, told DW that Sergei Zaitsev is the economic beneficiary of the company's network. The Ukrainian is deputy director of Poroshenko's Roshen.
But why doesn't Zaitsev's name appear in the transparency register if he is really the sole economic beneficiary? DW's inquiry with Interstarch GmbH went unanswered. The company declined to provide any other names either.
'A controlling influence'
There is much to suggest that President Poroshenko should be listed. Interstarch Ukraine holds a minority stake in Interstarch GmbH. Its interest is exactly 24.95 percent, thus avoiding the law's obligation to automatically register as soon as that stake is 25 percent or more. That said, in circumstances in which a minority stakeholder has "a controlling influence" in a company, it is likewise required to register.
This is especially true when a minority stakeholder has made special agreements allowing it to hold a majority of administrative and supervisory posts that can determine the company's financial and business policies. Germany's Federal Office of Administration (BVA) pointed to this aspect of the law when DW contacted it to explain the legal obligations regarding the transparency register, which it controls.
According to the law firm ICU, Zaitsev transferred control of Interstarch GmbH to Poroshenko's agricultural holding company, Ukrprominvest-Agro, as part of a "management agreement." A look at the commercial register shows that Poroshenko's managers indeed make up the majority of Interstarch GmbH's supervisory board. The chairman is the Ukrainian Yevhen Sayenko, who also happens to be the general director of Ukrprominvest-Agro.
A minority stakeholder can also be seen as an economic beneficiary under Ukrainian law. That could mean that Poroshenko has violated Ukrainian reporting regulations. Interstarch GmbH also does not appear in the president's electronic disclosure of declared holdings — only Interstarch Ukraine appears in the form.
Hefty fines
The BVA can levy fines of up to EUR 100,000 ($125,000) for violations of the transparency register's reporting regulations. That sum can reach as much as EUR 1 million for repeated violations. "Insofar as the company's economic beneficiaries are known, it is obliged to register these," a representative of the BVA told DW. "This also applies to foreign economic beneficiaries."
It is unclear whether Poroshenko's German company intends to add his name to the register. Queries on the subject went unanswered by the company. In any case, it has missed the deadline to do so: The names of all economic beneficiaries were to be registered by October 1 — even if they were supposedly somehow unknown to company management. The law provides no grace period.
According to the BVA, foreign owners are also obliged to register, putting emphasis on shareholder responsibility: "Shareholders that are economic beneficiaries or are directly controlled by an economic beneficiary are themselves required to provide the company with information regarding economic beneficiaries."
The transparency register is anchored in the law: Ultimately, the same shell company structures used for legal "tax optimization" are also used to facilitate money laundering — and that is exactly why names should be public.
"Poroshenko's German investments violate the new transparency rules," Deutsche Welle concluded.