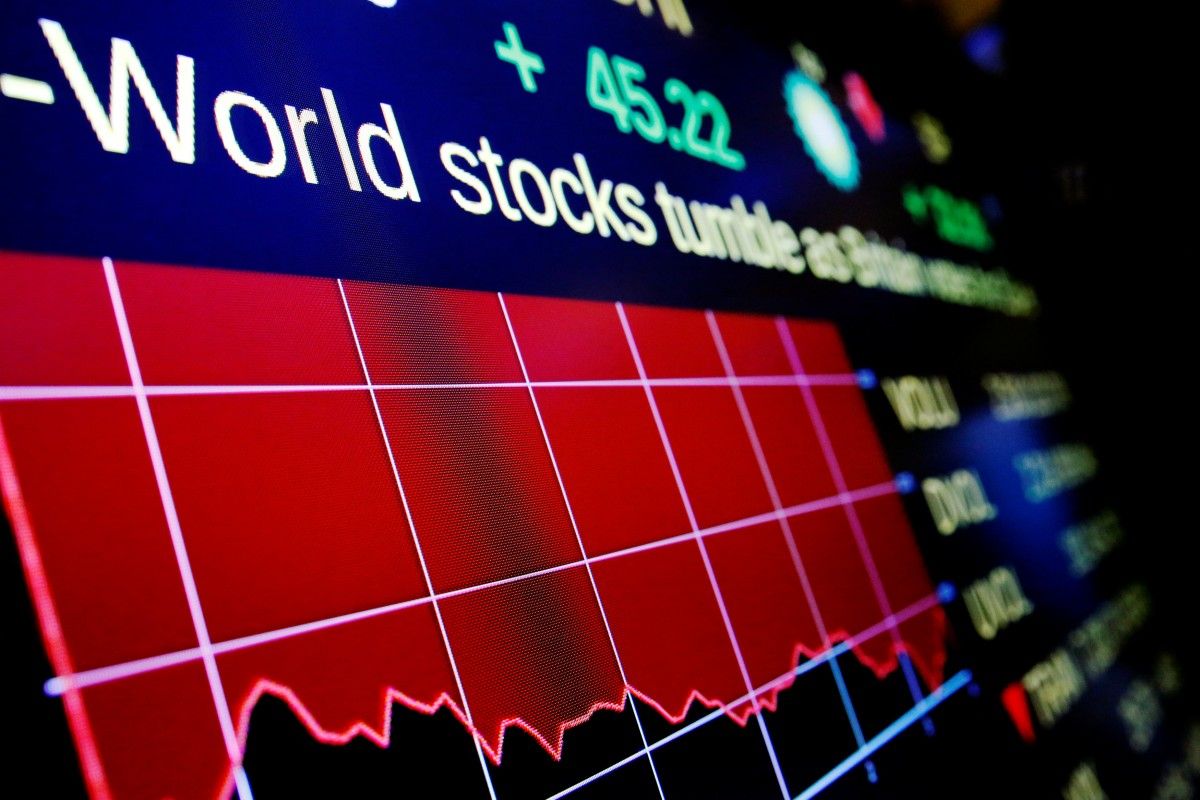 REUTERS
The Dow Jones Industrial Average plunged by nearly 1,600 points at its lows on Monday, after a period of selling accelerated sharply heading into the close of the session.
Read alsoUkraine repays $375 mln to IMF under 2014 SBAAmplifying the slump was computer-programmed trade set to dump shares at certain levels, MarketWatch reported. 
According to traders, the Dow DJIA, -3.36% was set to trigger trades once it fell below 25,000, for example, and 2,700 for the S&P 500 SPX, -2.78%. 
Most recently, the S&P 500 was off 71 points, or 2.6% at 2,690, the Nasdaq Composite Index COMP, -2.19% was down 148 points, or 2%, at 7,095.
The Dow, meanwhile, lost as much as 1,500 points, and was most recently down 800 points, or 3.1%, at 24,737.