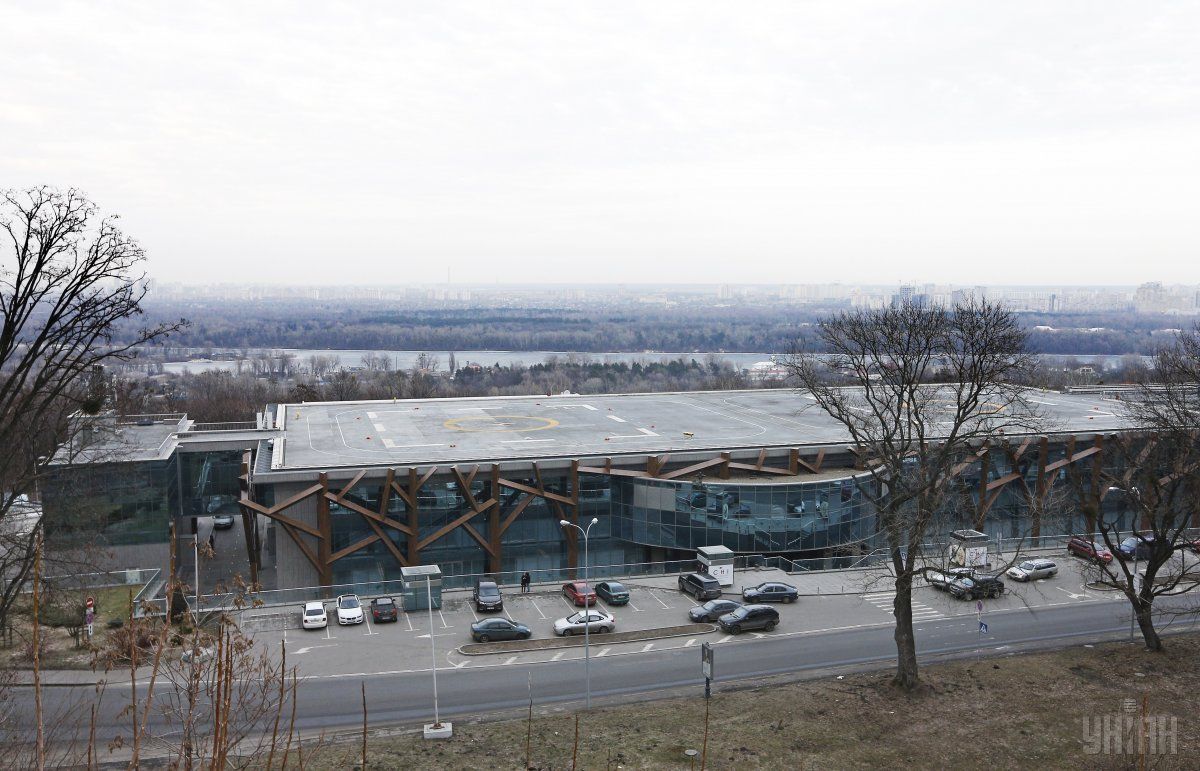 Eurovision afterparty venue, Parkovy / Photo from UNIAN
A UK company helped the circle of Ukraine's disgraced ex-president profit from last year's Eurovision Song Contest.
A Kyiv exhibition center paid to host some Eurovision events is owned through a UK-registered company, a BBC investigation has found. At least GBP 1.2 billion has been funneled through companies registered at the same address.
The Parkovy Congress and Exhibition Centre, a stylish, modernist building in the center of Ukraine's capital, Kyiv, was the location for last year's official Eurovision after-party.
The Ukrainian firm which owns the Parkovy building is owned by a British company called Fineroad Business LLP, registered in Potters Bar. That company is a partnership of two opaque firms registered on the Caribbean island of Nevis. According to documents seen by BBC Radio 4's File on 4 program, the Ukrainian state broadcaster paid the building's owners to host the event.
Read alsoUkrainian authorities claim $17 mln in Eurovision funding was misused or embezzled – mediaThe profits apparently ended up in the pockets of people closely linked to the regime of former President Viktor Yanukovych, who fled the country for Russia four years ago after anti-corruption protests in Kyiv's Maidan square.
In 2017, a Ukrainian court found reasonable grounds to believe that the Parkovy building itself was funded by money stolen from the state. Ukraine's general prosecutor has estimated that while in office ex-President Yanukovych and his associates stole a total of $30-40 billion from the state, a sum equivalent to a fifth or sixth of the annual budget.
Read alsoEnglish Court of Appeal reserves judgement in "Yanukovych debt" case until later dateUK companies are "providing the role of facilitators of global corruption", says Duncan Hames, Transparency International's policy director.
The person with significant control behind the mentioned UK-based company is a Ukrainian national Sergii Moskovskyi, whose listed address is in the east of the country, just outside the warzone where Ukrainian forces are fighting Russian-backed militants. Moskovskyi, who is actually based in Germany, initially told the BBC he's "never heard" of Fineroad Business. However, he later confirmed he is the company's main shareholder. For reasons of "commercial confidentiality" he didn't say what the company does, or whether he paid for his shares.
He said he's been assured the company has not been involved in money laundering, but following our investigation will now investigate further.