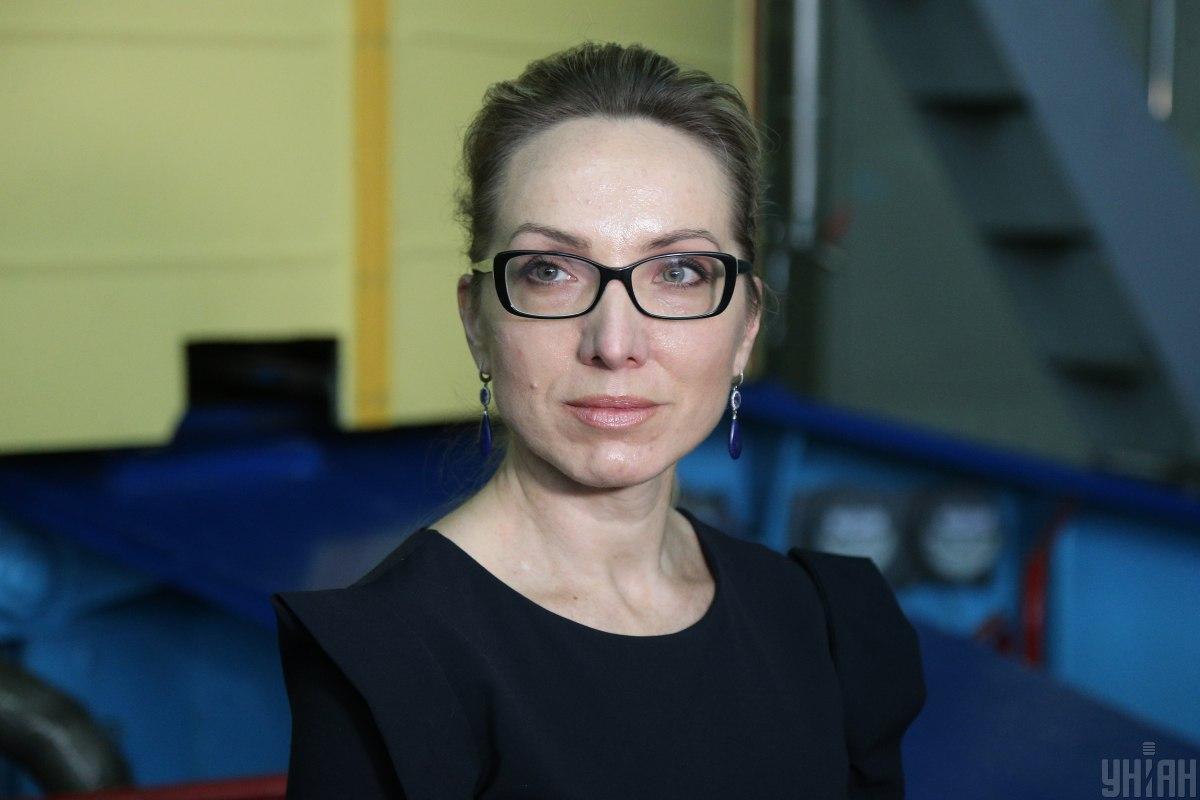 Photo from UNIAN
Ukrainian political scientist Volodymyr Fesenko claims Acting Minister of Energy and Environmental Policy Olha Buslavets is allegedly lobbying the interests of DTEK energy holding owned by Ukrainian businessman Rinat Akhmetov.
"For the sake of Rinat Leonidovych's thermal power plants, she has halted a record number of nuclear power units for unscheduled repairs. To please Akhmetov's solar and wind power plants, she, as rumor has it, has first pretended [an interest] and then disrupted negotiations on a reduction in feed-in tariffs. In this sense, we can also talk about "Buslavets' technique,'" he wrote on Facebook, as reported by the Ukrainian news outlet Dengi.ua.
Read alsoUkraine's MP claims oligarch Akhmetov stands behind acting energy minister
According to the expert, splitting the Energy Ministry into two ministries almost coincided with the moment when Buslavets' term as acting head of that department expired. Now she will be able to head the re-established Energy Ministry for another 60 days, which is an extremely negative factor for the sector facing crisis and requiring stable management.
Fesenko says Buslavets attracted a lot of attention and became "toxic, carrying a strong and potential risk" over her activity.
"Firstly, this is a risk for Prime Minister [Denys] Shmyhal. He needs to approve the government's action plan. And the parliament will probably recall the challenges the energy sector is facing and Buslavets' undecided status," Fesenko said.
"Secondly, this is a risk for Rinat Leonidovych himself. Too much and controversially enough attention is attracted to Olha Anatoliyivna. If one wants to lobby, this should be done more elegantly and less noticeably. In this regard, let me remind that President [Volodymyr] Zelensky does not like toxic and conflicting people in power," he said.
Summing up, the political scientist says the country needs a stable and non-controversial energy minister.
Earlier, President Zelensky said Prime Minister Shmyhal would have to dismiss Buslavets if her connection with oligarch Akhmetov was proven.