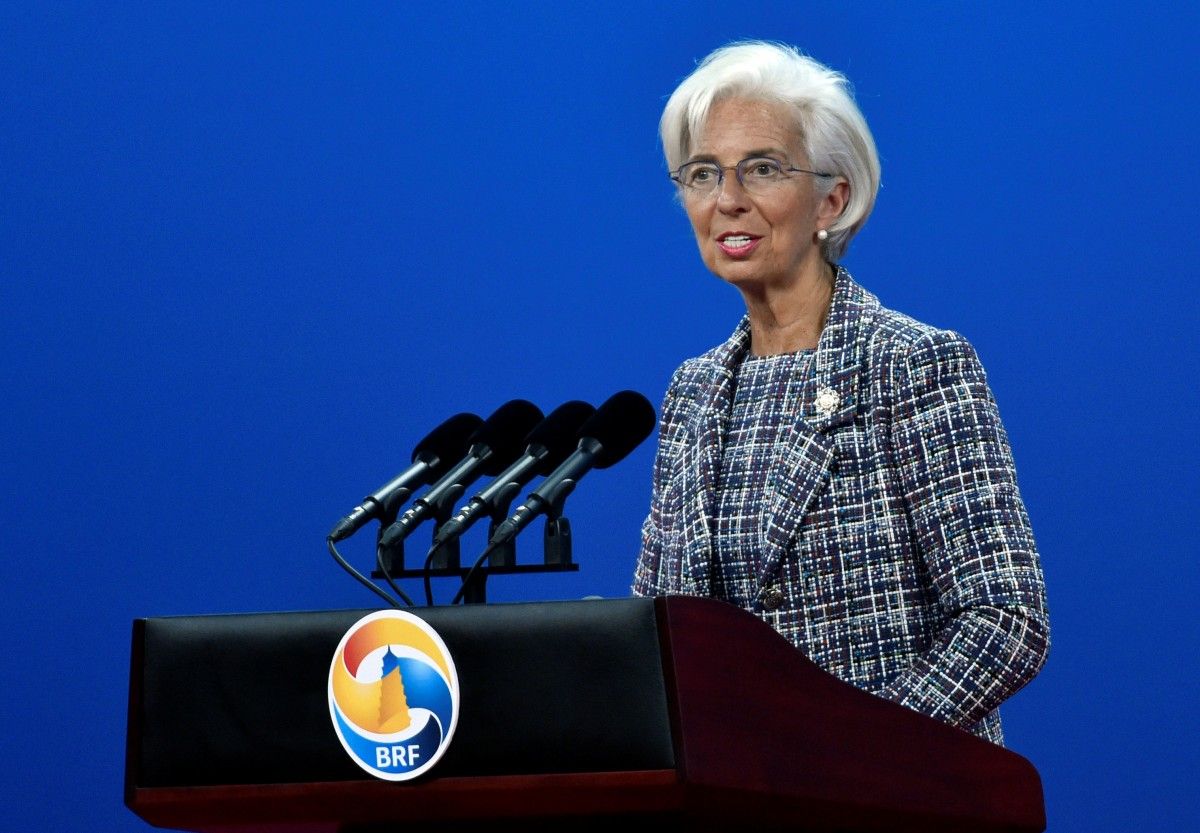 Christine Lagarde / REUTERS
European Central Bank President Christine Lagarde says new coronavirus-related restrictions on everyday life in the euro zone add to the economic uncertainty, underlining the need for continued easy fiscal and monetary policy.
Read alsoWeek's balance: EBRD worsens outlook for GDP fall, the stats agency reports increase in wages, while gas prices go up"It is clear that both fiscal support and monetary policy support have to remain in place for as long as necessary and 'cliff effects' must be avoided," Reuters quoted Lagarde as saying an economic forum on October 18.
"New coronavirus-related restrictions currently being introduced across Europe will add to uncertainty for firms and households," she said at a meeting of the G30, a group of financiers, central bankers and academics.
Moreover, Lagarde warned that the Eurozone economy might shrink by between 8% and 12% in 2020 amid the negative impact of the coronavirus pandemic.
Lagarde earlier said that the "mild" scenario for the economic development in the Eurozone in 2020 with a 5% decline in GDP is already "outdated."