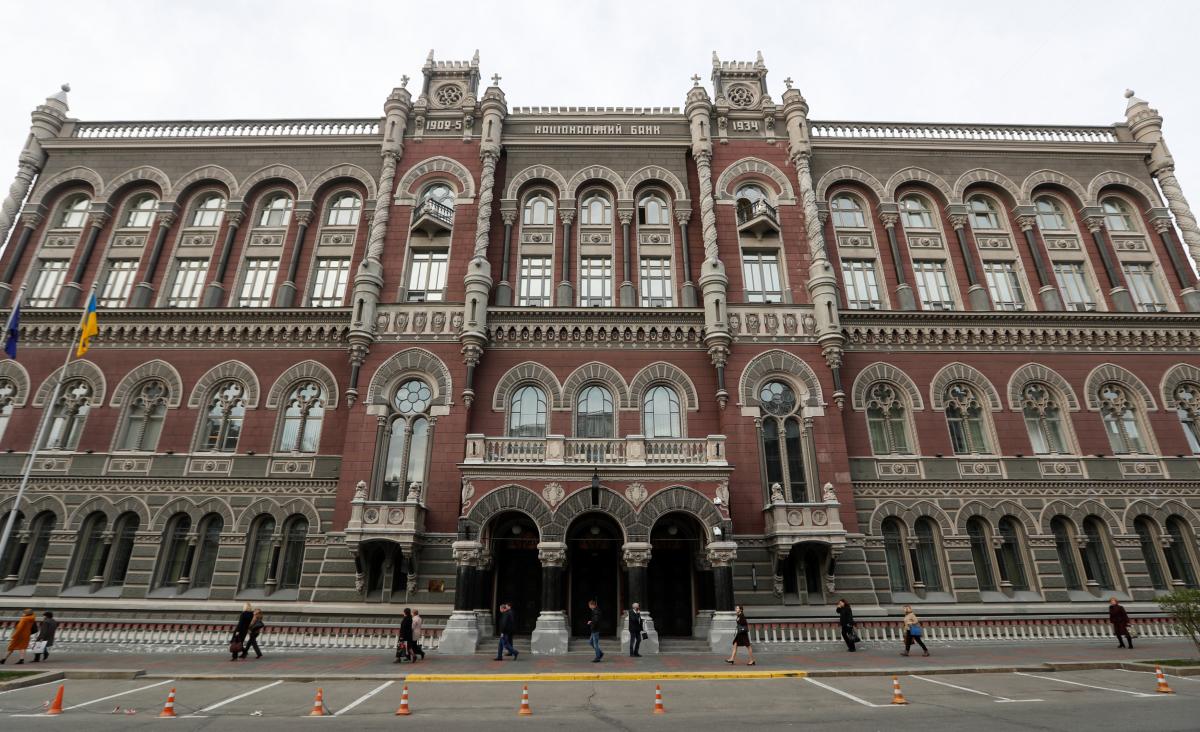 REUTERS
The National Bank of Ukraine (NBU) and IFC, a member of the World Bank Group, on August 6 signed a Memorandum of Understanding on joint efforts to accelerate financial inclusion in the country by expanding access to credit and promoting electronic payments for Ukrainians and small businesses.
The Memorandum of Understanding between the National Bank of Ukraine and IFC was signed by Kyrylo Shevchenko, NBU Governor, and Jason Pellmar, IFC Regional Manager for Ukraine, Belarus, and Moldova, the NBU said on its website.
Read alsoWorld Bank appoints new Country Director for Belarus, Moldova, Ukraine
"This cooperation agreement is part of IFC's four-year Ukraine Financial Inclusion for Growth Program, implemented in partnership with the Swiss State Secretariat for Economic Affairs SECO and the UK Government's Good Governance Fund," the NBU said.
According to the World Bank Group's Global Findex database, around 40% of Ukraine's adult population lacks an account at a financial institution, while most account holders still use their bank cards to withdraw cash. The new partnership aims to:
Introduce new financial products for Ukrainians and small businesses;
Expand access to savings accounts and secure loans;
Make financial services more accessible, higher quality and broadly used by Ukrainians; and
Develop a comprehensive regulatory framework to protect consumer rights.
The partnership within the Memorandum will also facilitate the creation of competitive market conditions for financial service providers aiming to decrease transaction costs for customers and to open new opportunities for business growth in digital financial services.
"My main goal as NBU Governor is to increase the welfare of Ukrainians. The NBU will welcome and support the efforts of our international partners in this direction," said Kyrylo Shevchenko, NBU Governor. "The Memorandum of Understanding is an important step forward. Involvement of citizens into the financial system, access to financial services, protection of clients of financial institutions are the priorities of our joint work."
IFC will also provide technical assistance to the National Bank of Ukraine, helping it develop a national financial inclusion strategy. "Responsible finance solutions can lead to breakthrough opportunities for Ukraine, enabling individuals and businesses to access much-needed financial services. It is also crucial to open the market for investors, fueling the country with sustainable growth," said Jason Pellmar, IFC Regional Manager for Ukraine, Belarus, and Moldova. "Building on our global experience, IFC will help Ukraine to expand access to finance to underserved segments by improving and promoting the use of digital financial services, introducing principles of consumer protection and supporting the transformation of a credit reporting system."
Supporting responsible and inclusive financial services is an important part of IFC's strategy in Europe and Central Asia. To date, the World Bank Group has helped over 65 institutions worldwide to implement responsible finance solutions across microfinance, insurance, housing finance, sustainable energy finance, mobile banking, agri-finance, and credit reporting.