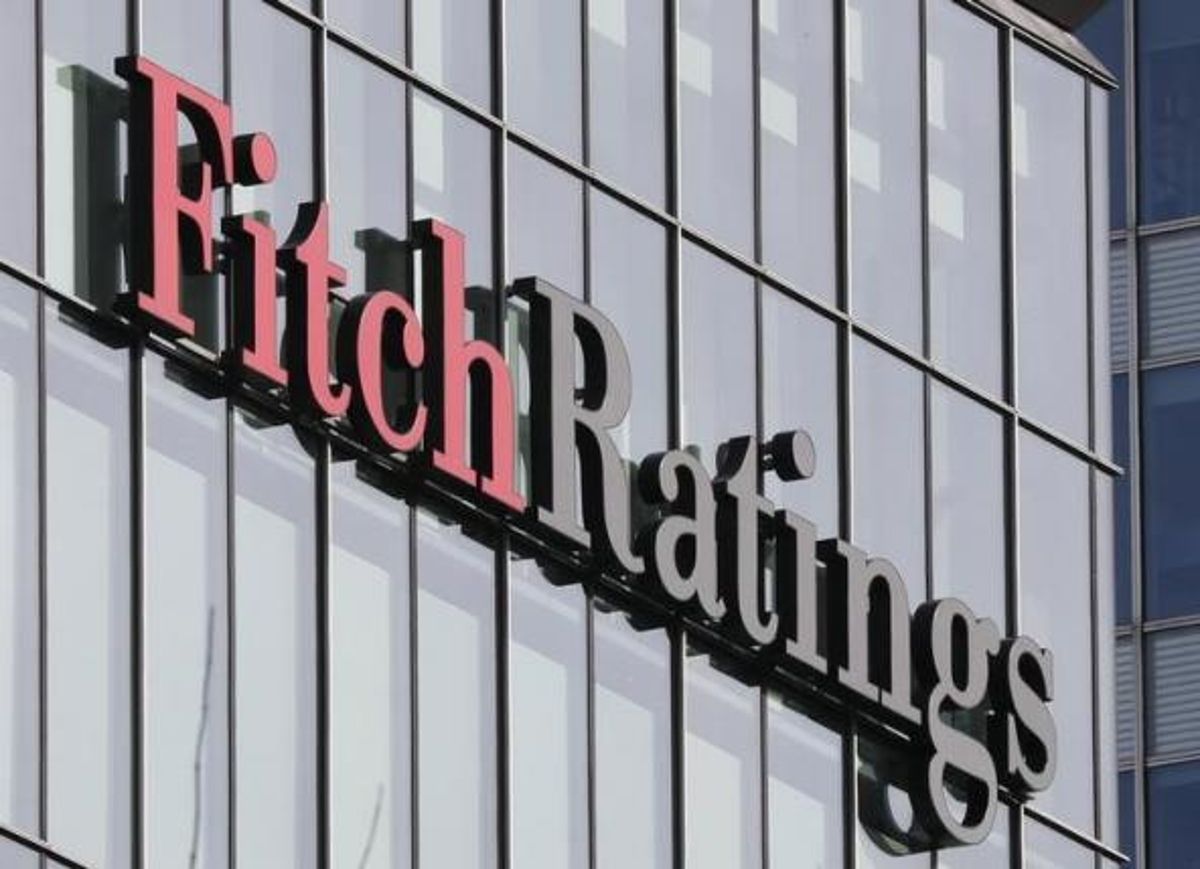 REUTERS
Fitch Ratings has revised the outlook on Ukraine's Long-Term Foreign-Currency Issuer Default Rating (IDR) to stable from positive and affirmed the IDR at 'B'.
"The revision of Ukraine's outlook to stable reflects the significant impact of the COVID-19 pandemic on Ukraine's growth and fiscal accounts," Fitch said on April 22. "The heightened macroeconomic and fiscal risks associated with this unprecedented global shock will partially reverse Ukraine's improvements in recent years in terms of a declining debt burden, the normalisation of growth prospects after the 2014-2015 geopolitical and economic crises, and reduced growth volatility."
Fitch forecasts the economy will contract by 6.5% in 2020, compared with 3.2% growth in 2019, reflecting the COVID-19 pandemic shock to the global economy, containment measures and a weaker currency affecting investment and private consumption. Consumption will be further hindered by the expected decline in household remittances (7.8% of GDP in 2019). The shock will be partly cushioned by Ukraine's low reliance on tourism, relatively more diversified commodity exports (including 40% soft commodities) and lower international oil prices given its net importer status. "We expect the economy to recover to 3.5% in 2021, in line with our medium-term growth view for Ukraine. However, there are material downside risks to our forecasts, given the uncertainty around the extent and duration of the coronavirus outbreak," Fitch experts said.
Read alsoSome 62% of restaurants shut down in Ukraine amid COVID-19 quarantine
The government introduced containment measures in mid-March and further tightened the quarantine in early April until at least the end of the month. The economic policy response to the COVID-19 pandemic includes National Bank of Ukraine (NBU) FX sales in mid-March, provision of liquidity to the financial sector and temporary regulatory forbearance for banks.
Fitch forecasts the general government deficit to rise to 7.1% of GDP in 2020, up from 2.0% in 2019 and the original target of 2.1%, reflecting lower tax collection, increased social and health spending and the formation of a coronavirus fund (1.6% of GDP). "We note that the final size of the deficit will depend on available financing, especially from official sources, and spending execution not directly related to the health crisis and social support. We expect the fiscal deficit to decline to 3.4% in 2021, as revenues recover in tandem with the economy and nominal spending remains roughly stable against 2020," Fitch experts said.
General government debt will jump to 57.1% of GDP (64.0% of GDP including guarantees) and 57.4% in 2021, from 44.4% (50.4% with guarantees) in 2019 and close to the forecast 60% 'B' median, due to the wider deficit and sharp hryvnia depreciation (forecast at 25% yoy in 2020). Fitch also expects some rollback in the progress of reducing currency risks on the sovereign balance sheet (59% foreign-currency denominated in 2019), as Fitch's base case foresees the government meeting most of its financing needs in foreign currency.
According to Fitch, Ukraine's track record of fiscal prudence (primary surpluses in 2015-2019), the expectation of new multi-year International Monetary Fund (IMF) programme, and relatively limited financing alternatives to sustain large deficits underpin Fitch's expectation that Ukraine returns to a primary fiscal surplus consistent with debt reduction in 2022.