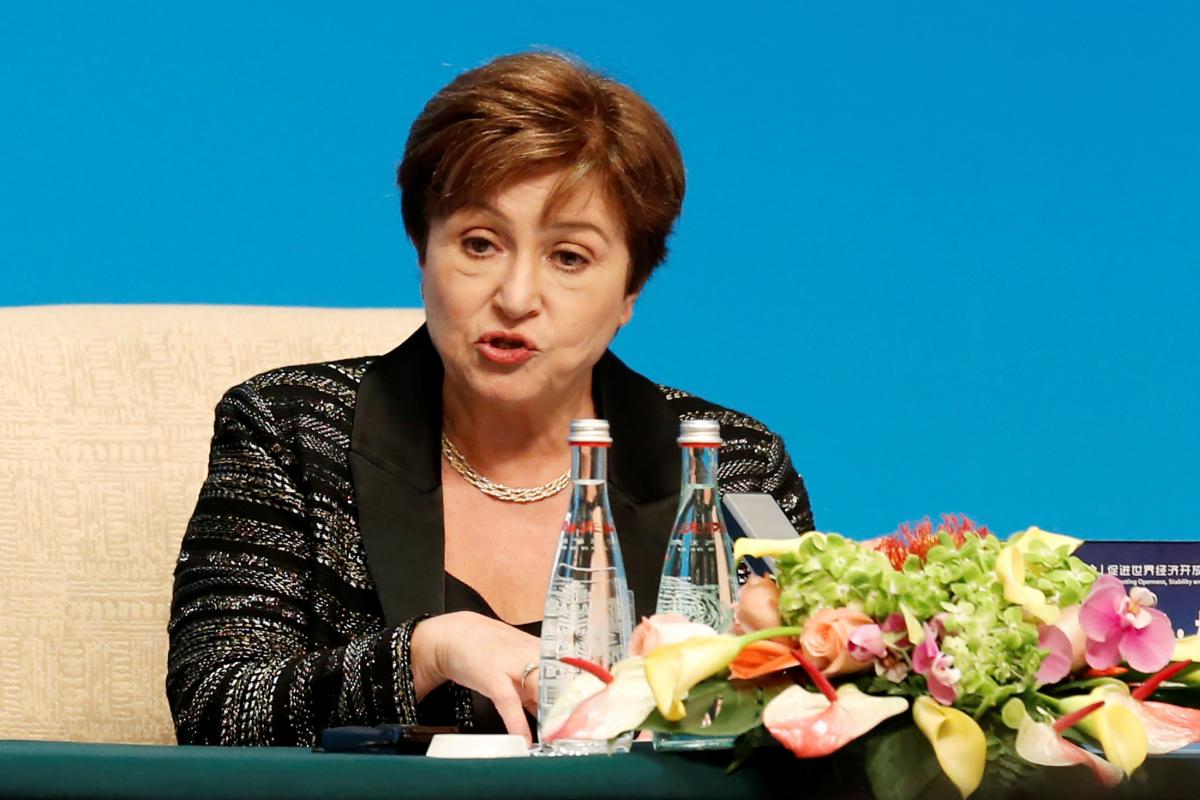 Kristalina Georgieva / REUTERS
Managing Director of International Monetary Fund (IMF) Kristalina Georgieva has informed Ukrainian President Volodymyr Zelensky about concerns over pressure put on Ukraine's central bank.
"I had an open discussion today with President Volodymyr Zelensky on concerns about the pressures being put on the National Bank of Ukraine (NBU)," she said in an official statement posted on the IMF's website late on July 14 following a phone call with the Ukrainian leader.
Read alsoIMF names conditions of cooperation with Ukraine after chief banker's exit
The IMF's head praised the NBU's reforms. "The reform of the NBU and its performance over the past five years is a clear success story for Ukraine. An independent central bank helps macroeconomic stability, supports investors' confidence, and protects the financial system—all crucial preconditions for investment and growth. The credible policy actions of the NBU have been instrumental in stabilizing the economy. The successful clean-up of the financial sector – which was ravaged by fraud – is also credit to the supervisory work of the NBU," she said.
She says it is in the interest of Ukraine to preserve the independence of the NBU. "And it is also a requirement under the current IMF-supported program," she said. "I urged President Zelensky to stay the course of sound monetary and financial policies – those are key to stronger investment and inclusive growth."
Zelensky's office said in its readout of the phone conversation that the Ukrainian president had stressed that continuing active cooperation with the IMF was a priority for Ukraine. "We highly appreciate the comprehensive support provided by the IMF during this difficult period for our country," Zelensky said.
He informed he had met with representatives of commercial and state-owned banks and shortlisted candidates for the position of the National Bank's governor. He assured that by the end of the week he would propose a nominee for the NBU governor's post for consideration in parliament.
"It will be an independent technocrat who will continue the independent course of the National Bank. I make all decisions only in the interests of the people of Ukraine," Zelensky said.
As UNIAN reported earlier, NBU Governor Yakiv Smolii signed a letter of resignation on July 1, 2020. The move is a result of what he claims is long-standing political pressure. He forwarded the letter to Zelensky. Under Ukrainian law, Smolii's resignation had to be accepted by the president first and then, his technical dismissal had to be confirmed by parliament.
On July 3, Ukrainian parliamentarians voted to back Smolii's exit.