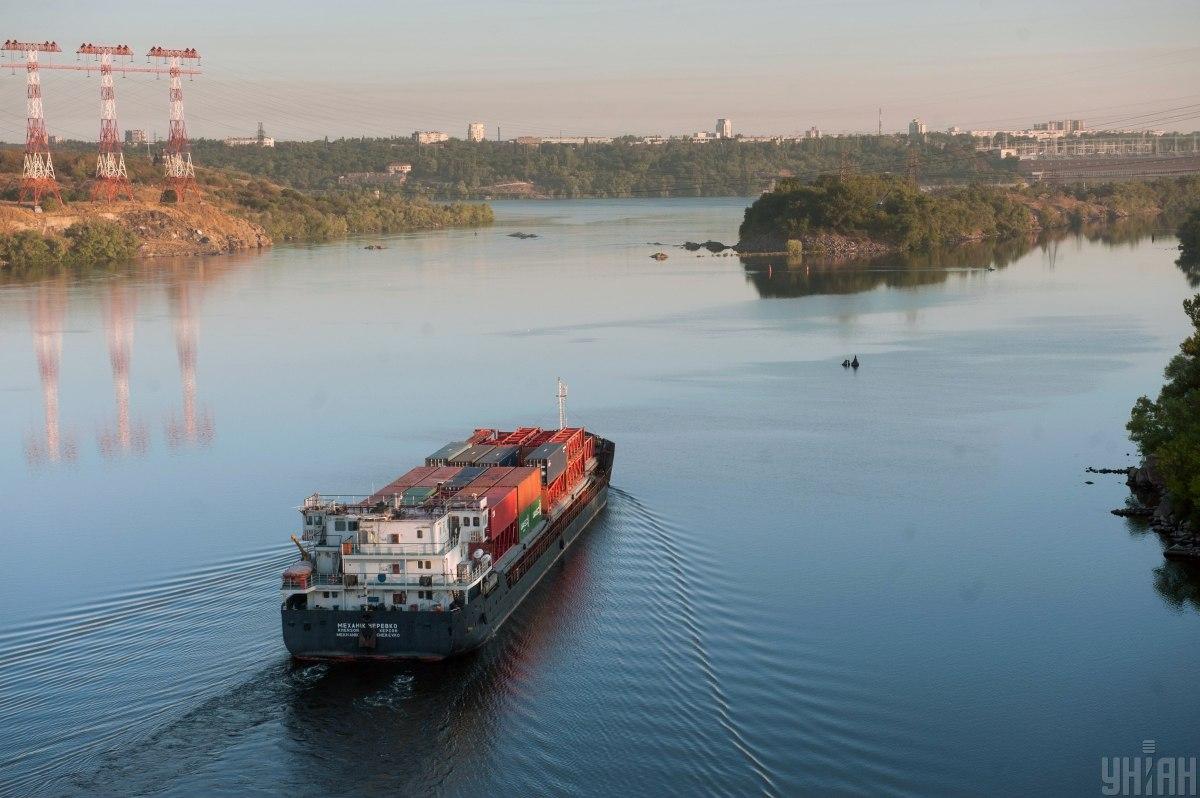 Photo from UNIAN, Oleksandr Prylepa
MP Artem Kovalev, head of the Verkhovna Rada's subcommittee on river transport and co-author of the bill on river transportation, says the adoption of the bill may bring some UAH 17-18 billion (US$601.3-636.7 million) annually.
In an interview with UNIAN, he said the proposed legislation would launch river transport reform, guarantee proper maintenance of and equal access to infrastructure for all operators.
"If we speak about indicators, this will allow in the next three-four years to increase freight river transportation to 30 million tonnes per year with a direct economic effect for the state at UAH 13-16 billion (US$460-566 million). In turn, this will allow for the development of related areas and businesses with a direct economic effect of UAH 17-18 billion per year," he said.
Also, the adoption of the bill will create up to 10,000 new jobs in the industry, increase budget revenues. In addition, it will create the necessary conditions for private investment in construction and repair of river ports.
"Moreover, the adoption of the bill will stimulate the development of shipbuilding with the attraction of Ukrainian and foreign investment," Kovalev said.
What is more, the adoption of the bill will harmonize Ukraine's legislation  on inland waterway transport with that of the EU.
"It [bill] is aimed at the implementation of the basic provisions of eight EU directives and two regulations in the field of water transport in accordance with the Ukraine-EU Association Agreement," Kovalev said.
The MP said bill No. 1182-1-d will make the river transport market open and competitive, and give it an impetus for development.
"The companies that are now holding a monopoly position on rivers, considering them their property, are least interested in the adoption of this bill. If there is a market, accordingly, the cost of services will become competitive," Kovalev added.
According to him, transportation by water globally is the cheapest and most environmentally friendly way of delivering goods.
Read alsoRada launches reform of river transportation: details of bill passed at first reading"Compared to other modes of transport, whose throughput is limited, inland waterway transport has an undoubted advantage, namely the possibility of a significant increase in the volume of freight transportation and the possibility of transporting bulky cargoes. (...) Having analyzed the current situation, we conclude that the predicted volume of freight transportation along the Dnipro River, subject to the modernization of locks, has the potential to grow to the level of 45 million tonnes annually. This is 30 million tonnes of exports and 15 million tonnes of imports," MP said.