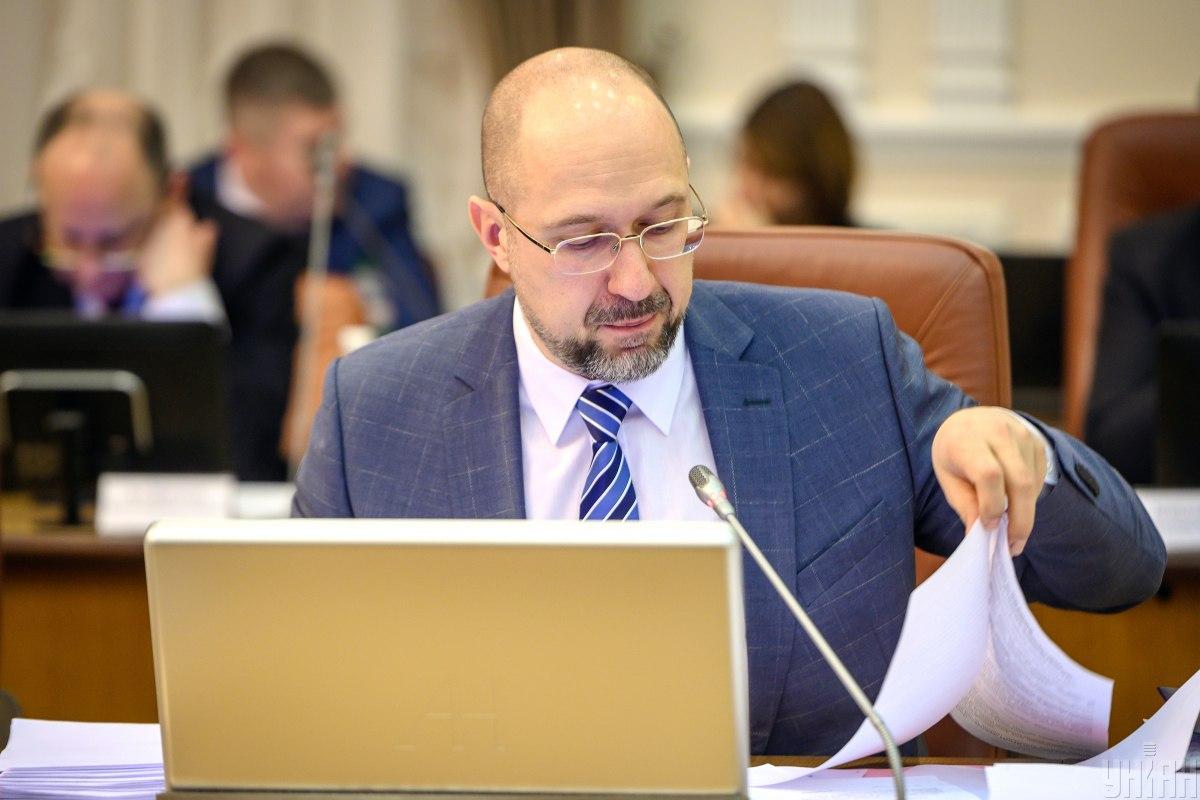 Ukrainian Prime Minister Denys Shmyhal / Photo from UNIAN
Ukrainian Prime Minister Denys Shmyhal has named three tools to attract investment to Ukraine, in particular, by developing relevant infrastructure, climate and opportunities in the country.
Read alsoWeek's balance: Zelensky promises to fight for "every penny invested", inflation continues to decline, while truckers block roads around KyivThe comment came at a roundtable discussion related to the promotion and development of investment activities in Ukraine, which was attended by foreign ambassadors to Ukraine and lawmakers, the Cabinet's press service said on its website on October 7.
Attracting investment: Key tools
According to Shmyhal, investment infrastructure plays a key role in capital raising. He considers the "Diia.City" project one of the most important ones in the field of industrial and innovation parks.
"Through this project, we want to create a virtual free economic zone in a bid to attract foreign investors aimed to create jobs on favorable terms. Favorable tax rates, no bureaucracy, a convenient digital platform for doing business and getting all the necessary services online – these are the advantages of the project 'Diia.City,'" the press service quoted Shmyhal as saying.
In the context of investment infrastructure, he says, a number of bills are being considered, including the so-called draft law on "investment nannies," which creates appropriate support for major investors.
"We are also working on the development of a single investment window, titled 'Invest in Ukraine,' and have recently presented a comprehensive guide for foreign investors, namely UkraineInvestGuide," he said.
Shmyhal says improving the investment climate includes curbing corruption, simplifying doing business, raising Ukraine in international rankings, completing judicial reform and ensuring fair justice for investors.
"These are the general and essential directions that the government is working on in synergy with the Verkhovna Rada [Ukraine's parliament] in order to win geopolitical and regional competition in terms of attracting investments to our country," Shmyhal summed up.
Attracting investment program
Ukrainian President Volodymyr Zelensky said in his address at the World Economic Forum in Davos, Switzerland, on January 22 that Ukraine would launch a state support program for large investors.
"We are preparing an 'Investment Nanny' program. If an investor brings US$100 million or more to Ukraine, he or she will receive a personal manager who speaks five languages and works with the client 24/7. This manager will solve all investor's problems at any time. They will have state guarantees. And those who invest US$10 million or more in privatization in Ukraine in the next two years will be exempt from corporate tax," he said.
The package of bills on the Investment Nanny program consists of three regulations.
In July 2020, the Verkhovna Rada passed bill No. 3760 introduced by President Zelensky to support large-scale investment projects, the so-called bill on "investment nannies."
On September 3, the parliament passed bill No. 3761 on providing tax benefits to major investors. On the same day, reading bill No. 3762 passed its first reading, giving such investors the right to duty-free imports of equipment.