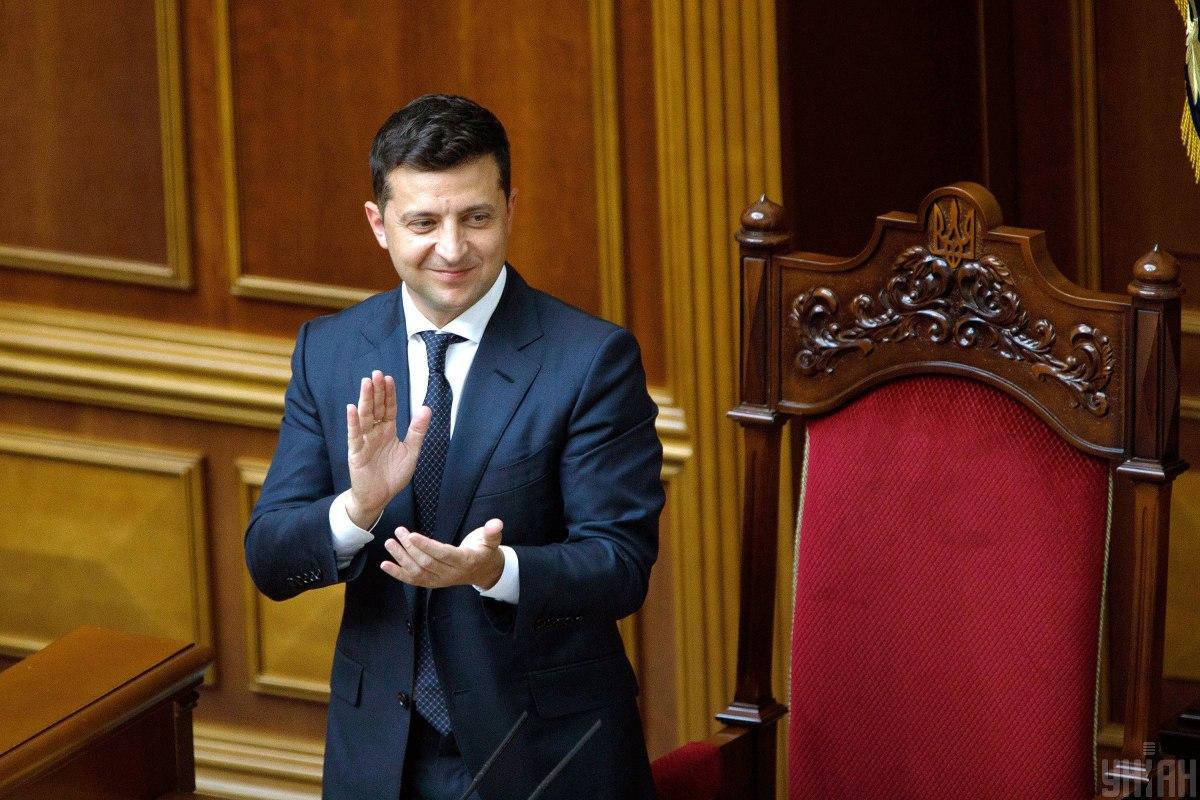 Zelensky asks lawmakers to consider his bill / Photo from UNIAN
Ukrainian President Volodymyr Zelensky has asked Chairman of the Verkhovna Rada, Ukraine's parliament, Dmytro Razumkov to arrange a special meeting on August 25 to consider a presidential bill on an increase in the minimum wage.
"The president appealed to Chairman of the Verkhovna Rada Dmytro Razumkov with a request to hold an extraordinary session of the parliament on August 25, after the Independence Day of Ukraine, and called on Members of Parliament to support the president's bill on increasing the minimum wage," the press service of the President's Office said.
Read alsoWage arrears in Ukraine slightly increase in June to $113.6 mln
Zelensky says that the increase the minimum wage to UAH 5,000 (US$ 182.4) from September 1, which is outlined in the president's bill, is the first phase. During 2021, the next phases of increase are to be implemented.
"I am sure that the lawmakers will vote for the bill submitted by the president of Ukraine to increase the minimum wage to UAH 5,000. Then there will be the second phase of this program – an increase to UAH 6,000 (US$218.9) from 2021. And during 2021 there will be the third phase. We will increase to UAH 6,500 (US$237.1)," the president said.
According to the president, after the increase in the minimum wage, the incomes of public sector employees will grow: teachers, doctors, social workers, as their salaries are calculated using the unified wage scale pegged to the minimum wage.
"These are certain steps towards a truly civilized standard of living in Ukraine. Quarantine continues, but after a serious pause, when neither entrepreneurs nor sole proprietors, many state-owned enterprises have been working for more than two months, it is now very important to give people some support," Zelensky said.
Special session
Late in July, Prime Minister Denys Shmyhal announced he would initiate an extraordinary meeting of the Verkhovna Rada to ratify a memorandum on macro-financial assistance to Ukraine. It was expected to he held late in August.
The President's Office said that the special meeting would be held at the end of August to consider amendments to the national budget. Raising the minimum wage in the country to UAH 5,000 from September 1 is on the agenda.
On August 11, MP from the Servant of the People faction Danylo Getmantsev said he expected lawmakers would gather for a special meeting on August 25.