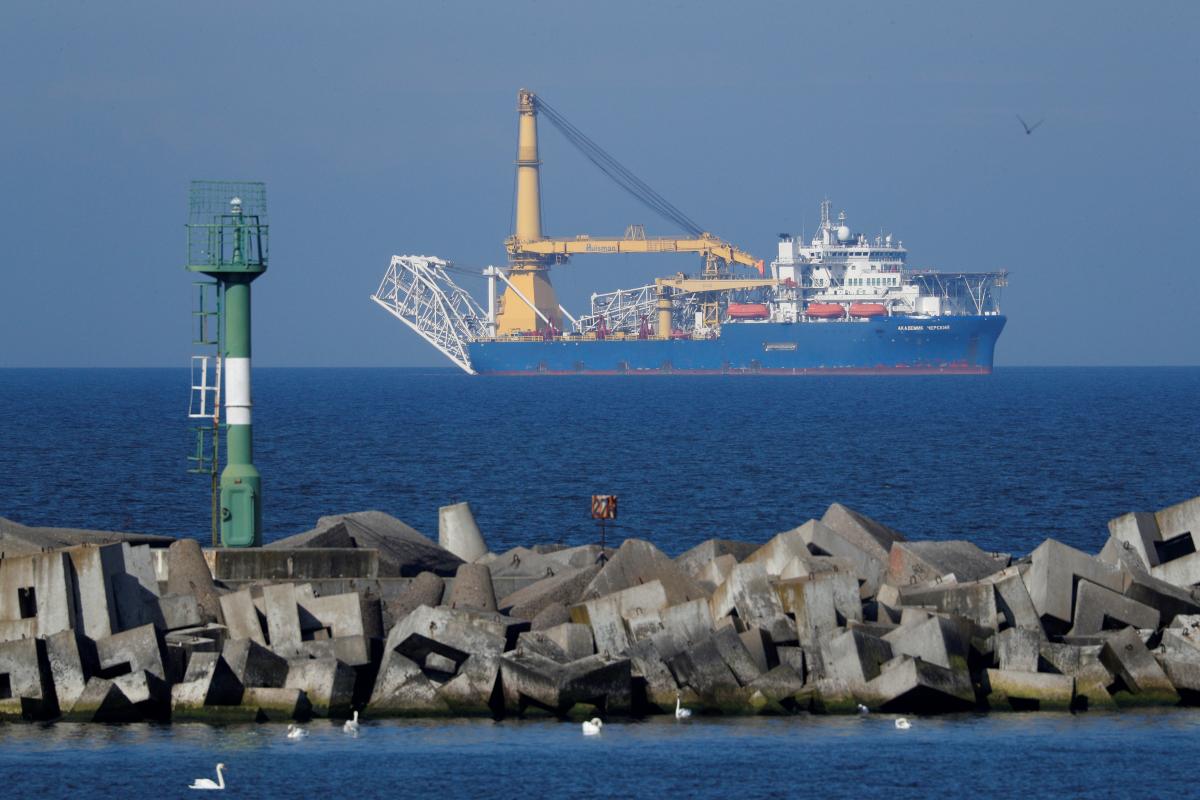 Zelensky thanks Poland for decisive stance on Nord Stream 2 / REUTERS
Ukrainian President Volodymyr Zelensky has thanked the Republic of Poland for its decisive stance on Russia's Nord Stream 2 gas project.
"I am thankful for the decisive position of both the president and the whole of Poland on the Nord Stream 2 project and Gazprom's monopoly on the European market," Zelensky said during a meeting with media representatives following a meeting with Polish President Andrzej Duda in Kyiv, according to the presidential press service.
Cooperation in energy sector
In a joint statement following the meeting with the Polish president, it is emphasized the need for further cooperation in the energy sector to strengthen energy security in the region and in Europe as a whole.
"We see the importance of increasing the reliability and diversification of energy supply, as well as ensuring the transparency of the energy sector," the report says.
"We emphasize the need for cooperation to strengthen the role of our region as an important transport, transit, infrastructure, innovation and investment center for the European continent," reads the statement.
Nord Stream 2: Background
The Nord Stream 2 project envisages the construction and operation of two gas pipeline branches with a total throughput capacity of 55 billion cubic meters of natural gas per year from the coast of Russia through the Baltic Sea to Germany. It should connect Russia's Ust-Lug and Germany's Greifswald. This new pipeline bypassing Ukraine is to be built next to the existing Nord Stream 1 pipeline.
The construction of the pipeline was expected to be completed before the end of 2019.
The pipeline will be 1,220 km long. The project is being implemented by Russia's Gazprom in alliance with European companies – ENGIE, OMV, Royal Dutch Shell, Uniper, and Wintershall. Ukraine stands against the construction of Nord Stream 2 as it will most likely lose its status of a gas transit country, while its potential revenue losses are estimated at US$3 billion annually. The project is also highly criticized by the U.S., Poland, and the Baltic States.
On July 15, U.S. Secretary of State Mike Pompeo warned that the participants in the Nord Stream 2 project would fall under the Countering America's Adversaries Through Sanctions Act, CAATSA.
On July 16, the U.S. recommended that investment companies reconsider their participation in the Nord Stream 2 gas pipeline project.
On July 23, the U.S. Senate approved the draft National Defense Authorization Act for Fiscal Year 2021, which, among other things, contains additional sanctions against the companies involved in the construction of Nord Stream 2.
Ukraine's Foreign Ministry welcomed the United States' readiness to impose sanctions on investment companies involved in the completion of the project.