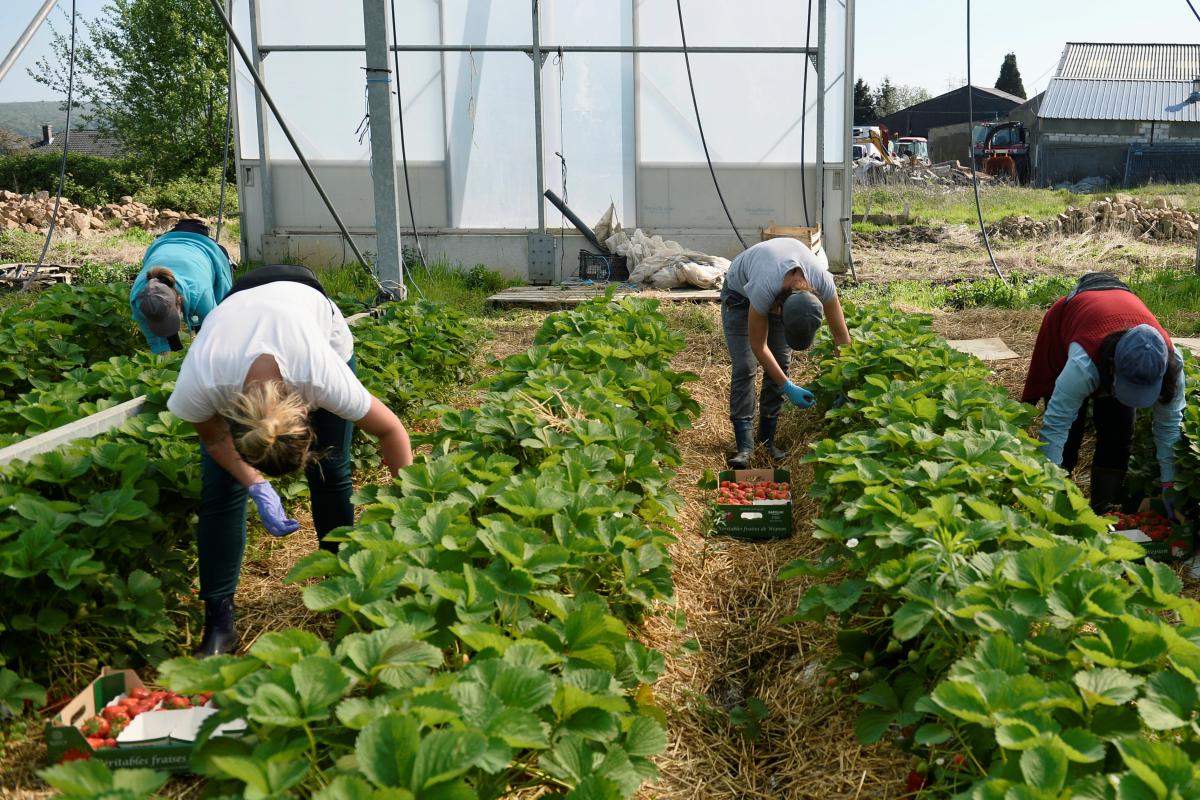 REUTERS
Ukrainians are taking advantage of eased restrictions to find work in the European Union, data show, creating an economic lifeline for Ukraine's embattled economy.
State Migration Service data show that in 2010-12, almost 1.2 million Ukrainians worked abroad. In 2019, the number stood at 3.2 million, according to Ukraine's Ministry of Social Policy, Eurasianet reports.
Of that 2019 total, upwards of 2.7 million found work in the EU, according to a European Commission paper published in April, which adds that roughly one in seven wage-earning Ukrainians is a labor migrant.
Prior to 2014, Russia was the primary destination for Ukrainian labor migrants. But the Kremlin's seizure of Crimea and its aggression in Donbas produced a sudden shift in Ukrainian migration patterns toward the EU, especially Poland. From 2014-2016, the EU experienced a 42% increase in the number of Ukrainian labor migrants. In 2019, Almost 1 million Ukrainians worked in Poland's agricultural sector.
Read alsoBill on protection of labor migrants passes first reading in Ukraine's parliament
Kyiv adopted a law on external labor migration in 2015 that aims to strengthen social and legal protections for those who find work abroad. The government additionally implemented an action plan in 2017 to ensure the reintegration of migrant workers and their family members into society. That same year authorities approved a labor migration strategy through 2025.
Regulatory changes streamlined the process for Ukrainians to travel and work abroad, and made hiring procedures easier for employers in host countries. In 2019, almost 1,800 firms in the EU had formal employment arrangements in place for skilled Ukrainian workers.
Remittances have risen along with the number of labor migrants.
In 2018, Ukrainian labor migrants sent home over $14.7 billion in remittances, according to the World Bank, marking a 17% year-on-year increase. In 2019, the figure rose to $15.8 billion, equivalent to 9.5% of GDP. The number is expected to fall sharply across the region during the COVID-19 pandemic.
"The Ukrainian economy depends on external labor migration," said Maryna Prykhnodko, a board member of Razom, a U.S.-based non-profit that promotes education and entrepreneurship in Ukraine. "Many regions, especially those along the Western border of Ukraine, build their entire local and regional economies around labor migration and have fully integrated labor migration into their organizational structures."