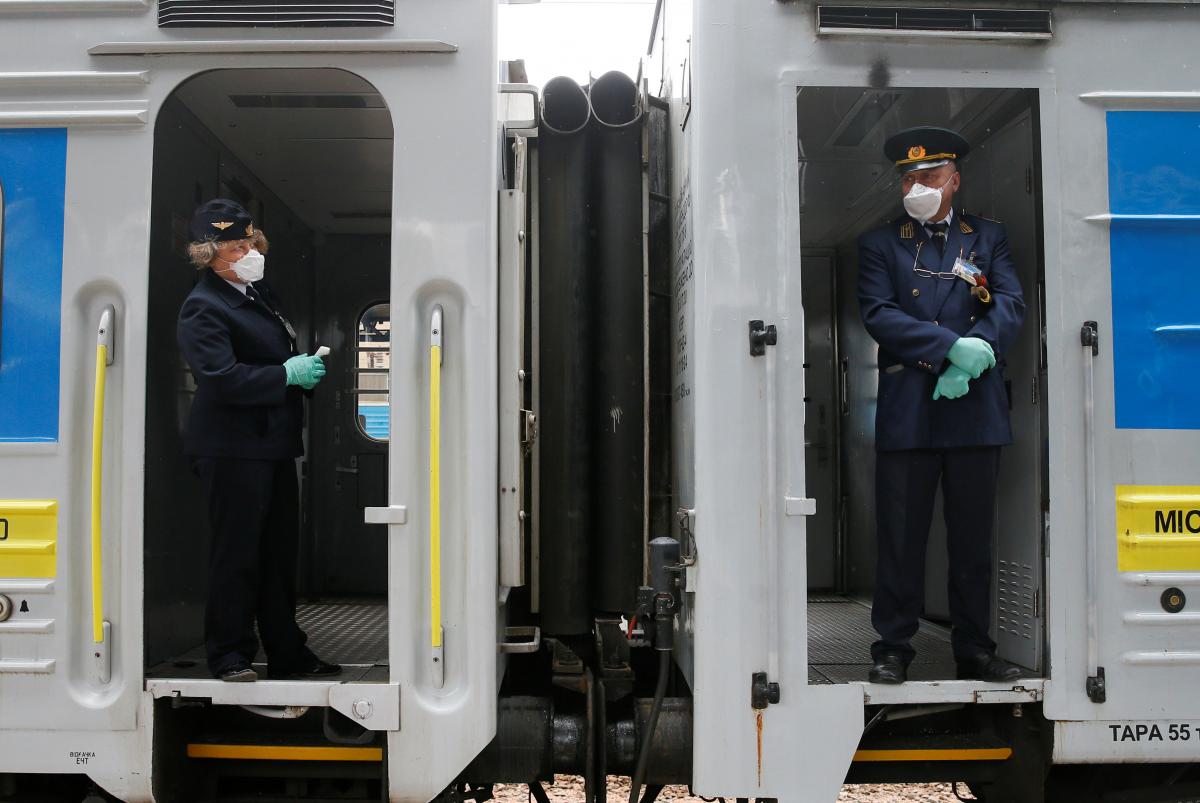 Illustration / REUTERS
S&P Global Ratings on July 29, 2020, upgraded its long-term issuer credit rating on Ukrainian Railways (UR) JSC, or Ukrzaliznytsia, and issue rating on its notes due 2021 to 'B-' from 'CCC' on debt restructuring with the outlook being negative.
"The upgrade reflects the removal of immediate liquidity pressure thanks to UR's successful restructuring of its US$200 million loan facility from Sberbank. Given the COVID-19 fallout on financial markets and operations, UR opted to restructure the debt with an extension of the amortization schedule for the next three years, with the possibility of early repayment in 2021. We understand that the bank receives the originally promised value, and that the interest rate is the same as on the original loan," the agency said on July 29.
Read alsoUkraine's government approves Ukrzaliznytsia's 2020 financial plan
According to the agency, the negative outlook reflects uncertainties regarding recovery in the wake of the pandemic and the company's ability to generate sufficient funds in the currently volatile environment. "We see potential risk that international capital markets will remain challenging for issuers in emerging markets such as UR, and that the domestic financial system might come under pressure, restricting the company's access to deposits and refinancing sources. Our base-case assumption is that UR's management will manage refinancing by end-2020 or will develop a credible refinancing plan," it said.
Ukrzaliznytsia is a public joint stock company, wholly owned by the state. The company is included in the list of state-owned enterprises not subject to privatization.
Ukrzaliznytsia, the Ukrainian Railways, accounts for 82% of freight transportation and about 50% of passenger traffic carried out by all types of transport. In terms of freight traffic, the Ukrainian Railways rank fourth on the Eurasian continent, being behind the railways of China, Russia, and India.
Background
In April 2020, S&P Global Ratings downgraded the company's long-term credit rating to 'CCC' from 'B-.'
Earlier, on August 2, 2019, S&P Global Ratings upgraded Ukrzaliznytsia's sovereign credit rating to 'B-.'