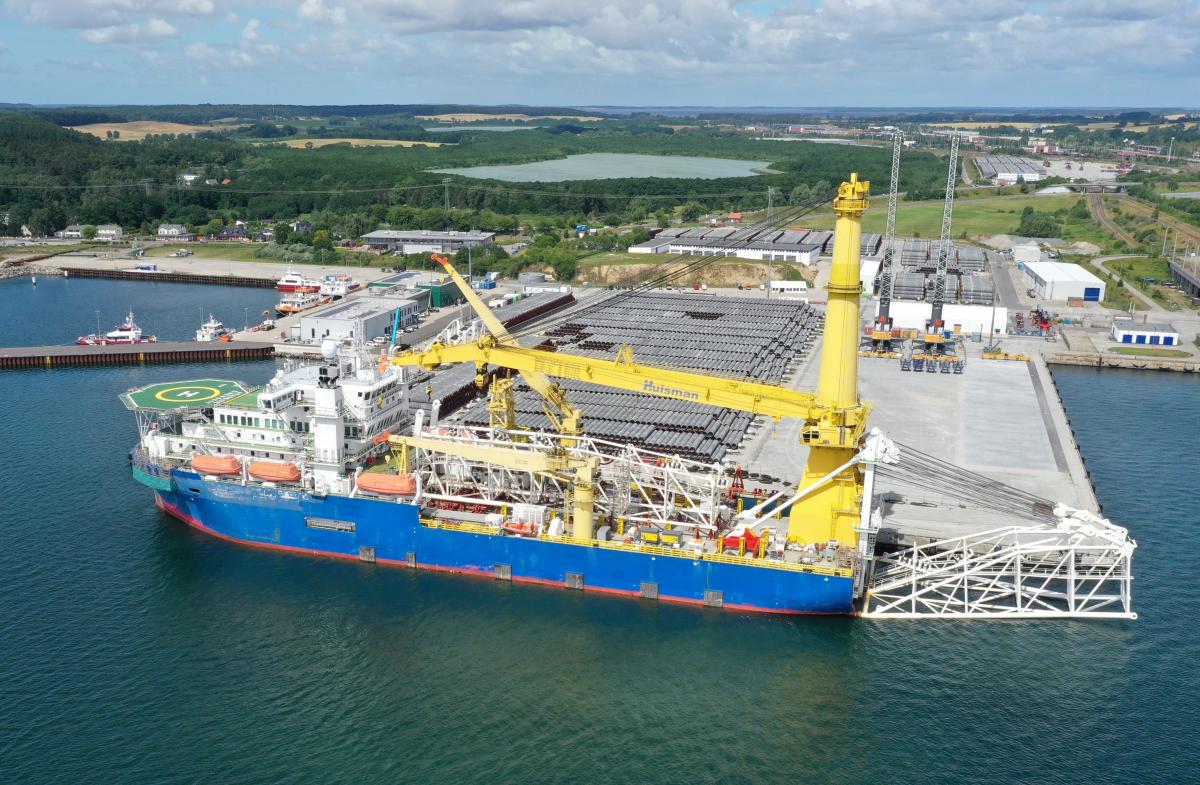 REUTERS
The Nord Stream gas pipeline, which runs on the bed of the Baltic Sea from Russia to Germany, has returned to operations on Sunday after a routine maintenance, the pipeline operator said.
The pipeline's both lines had been shut for maintenance from July 14, Reuters said.
Read alsoDenmark: Nord Stream 2 AG may use pipe-laying vessels with anchors
"After the temporary shutdown of the pipeline system, gas transmission resumed on July 26, 2020 and the full capacity of both lines is available again to fulfil all transport nominations," it said.
UNIAN memo. The Nord Stream 2 project envisages the construction and operation of two gas pipeline branches with a total throughput capacity of 55 billion cubic meters of natural gas per year from the coast of Russia through the Baltic Sea to Germany. It should connect Russia's Ust-Lug and Germany's Greifswald. This new pipeline bypassing Ukraine is to be built next to the existing Nord Stream 1 pipeline. The construction of the pipeline was expected to be completed before the end of 2019. The pipeline will be 1,220 km long. The project is being implemented by Russia's Gazprom in alliance with European companies – ENGIE, OMV, Shell, Uniper, and Wintershall. Ukraine stands against the construction of Nord Stream 2 as it will most likely lose its status of a gas transit country, while its potential revenue losses are estimated at US$3 billion annually. The project is also highly criticized by the U.S., Poland, and the Baltic States.