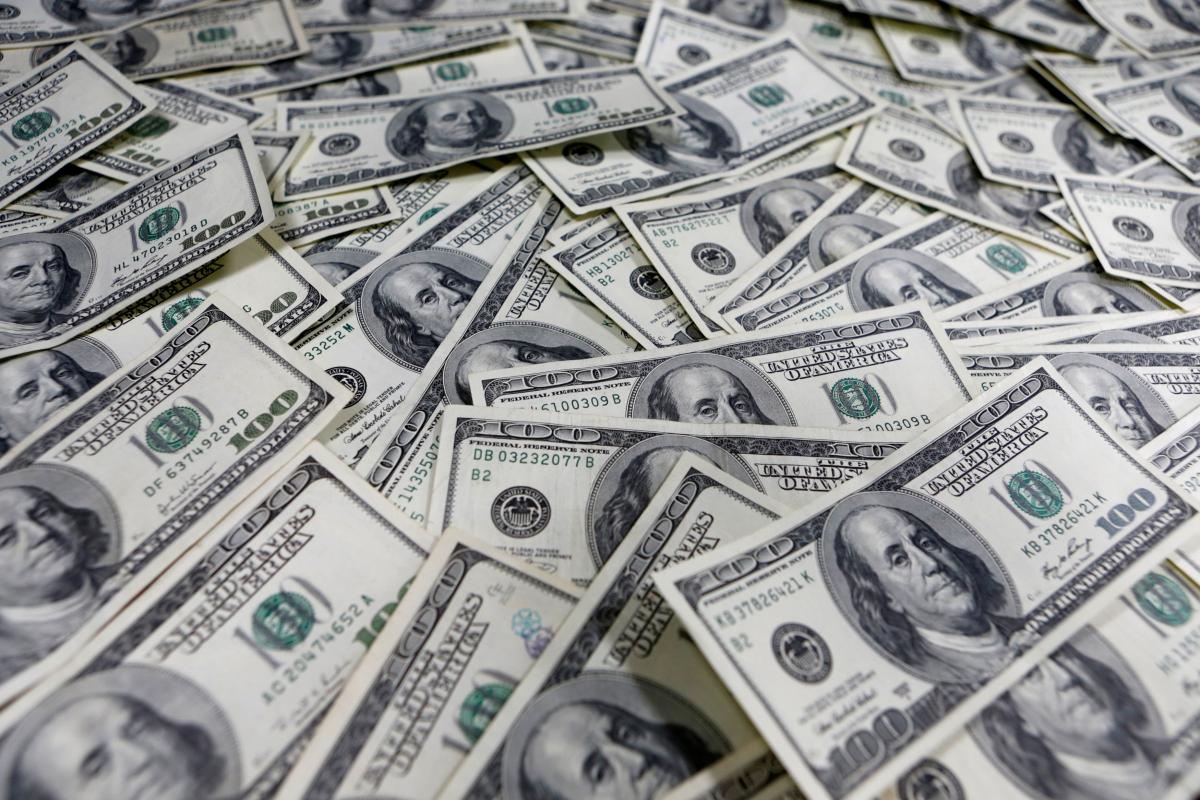 REUTERS
Ukraine's Finance Ministry says the country's public and government-guaranteed debt, estimated in U.S. dollars, was down by 3.6% to US$80.38 billion in March 2020, while that in the hryvnia equivalent rose by 10.1%, to UAH 2.256 trillion (US$83 billion).
"The announcement of the COVID-19 pandemic and the expectation of a possible recession of global economy could not but affect the investors' activity on the capital market. In March, the Finance Ministry held three out of five planned biddings for government domestic loan bonds. As a result, the national budget raised UAH 33 billion [US$1.2 billion]," the Ukrainian Finance Ministry said on its website on April 28.
Read alsoFitch revises Ukraine's outlook to stable; affirms at 'B'
"The funds were raised mainly in foreign currency, albeit at low rates. At the latest auction, held on March 24, the weighted average yields on government bonds denominated in U.S. dollars and euros maturing in three, 1.2 years stood at 3% and 2.22%, respectively. The yield of six-month hryvnia-denominated bonds at the March 3 auction was 9.9%," the report said.
Over the period under review, public debt repayments amounted to UAH 9.6 billion (US$354.2 million). In particular, Ukraine repaid a loan worth CAD 200 million (US$141.8 million) issued by Export Development Canada in 2015. The loan was raised for a five-year period at a rate of 1.43% to stabilize Ukraine's economy.
The national budget's spending to service the public debt amounted to UAH 20.1 billion (US$741.7 million), the ministry said.
As UNIAN reported earlier. Ukraine's state and government-guaranteed debt in 2019 increased in dollar terms by US$6.05 billion, or 7.7%, to US$84.36 billion.
Public debt in the hryvnia equivalent shrank by UAH 170.17 billion (US$6.3 billion), or 7.8%, for the reporting period, to UAH 1.998 trillion (US$73.7 billion).
The debt-to-GDP ratio as of January 1, 2020, stood at 50%.