Профиль автора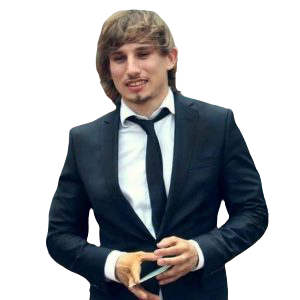 Konstantin Honcharov
Correspondent of the News Production Department of UNIAN
k.honcharov#1plus1.tv
www.facebook.com
Journalist since 2012. He collaborated with the newspaper "Den'", "Dzekalo Tyzhnia" weekly, and with the website "Segodnia.UA". In 2017-2018 he was a teacher of online journalism at Taras Shevchenko Kyiv National University's Institute of Journalism. Since 2013 he is the correspondent of the News Production Department of UNIAN.
Все материалы автора
Нет новостей в блоке "editor_news"