Профиль автора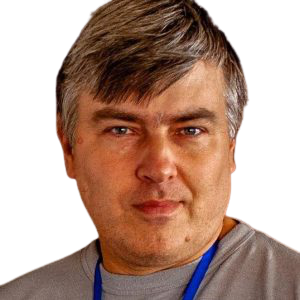 Vyacheslav Gusakov
Correspondent of UNIAN in Kherson region
unian.headquoters#unian.net
His career in media started in 1992. At different times he worked for "Golos Donbassa", "Molodezhnye Novosti", "Telenedelya", "Express-Club", "Komsomolskaya Pravda", "Kurier", "Rakurs-Plus", "Ostrov", "Vostochnyi Korrespondent", "Nasha Gazeta", "Vgoru". Since 2018 he collaborates with UNIAN and "Hromadske Radio". Vyacheslav passed an internship in Poland and the USA. In 1998 he won the "People of the Year in Lugansk region" prize in nomination "Journalism". He is a winner of the competition of the National Press Club of market reforms for coverage of market transformations in Ukraine, a winner of the All-Ukrainian competition of journalistic investigations on anti-corruption issues, and a winner of the award of I. Gaidai from the Kherson regional organization of the National Union of Journalists of Ukraine.
Все материалы автора
Нет новостей в блоке "editor_news"