Klitschko says President's Office says he could remain head of Kyiv Administration on one condition
14:50, 02 August 2019
Kyiv
Klitschko must show effective anti-corruption efforts, the Office chief told him.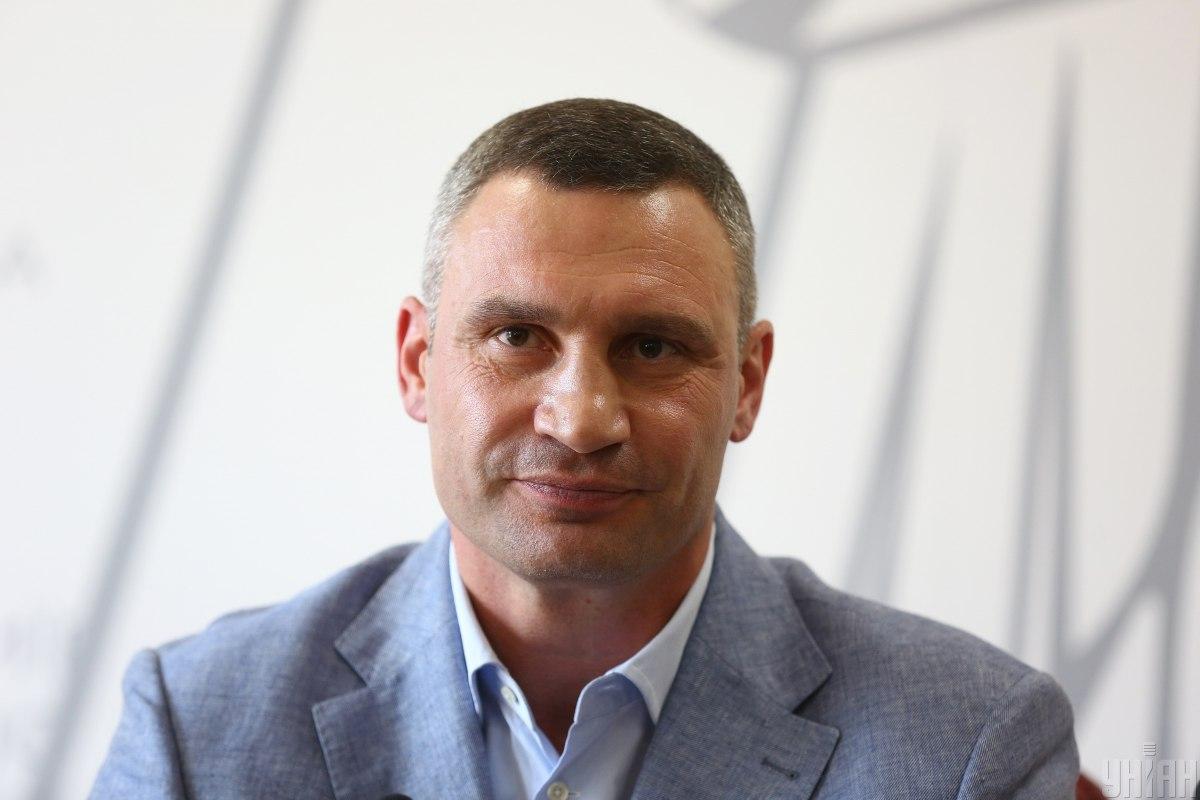 Photo from UNIAN
Kyiv Mayor Vitaliy Klitschko has said the Office of the President of Ukraine set a condition under which he would be able to retain the post of head of Kyiv City State Administration.
"Mr. [Andriy] Bohdan [Head of Ukrainian President Volodymyr Zelensky's Presidential Office] said that 'only if you show effective work in tackling corruption will we be ready to act in your favor you and leave you in office'," Klitschko said in an interview with the RBC Ukraine media outlet.
According to the mayor, an internal audit service has already been working in all of the Administration's departments and structures, while many documents have already been submitted to law enforcement agencies.
Read alsoKlitschko asks anti-graft watchdog to launch probe following President Office chief's "bribe offer" claim
"If you have facts, I will be grateful if provided them: we will fight corruption together," Klitschko said.
As UNIAN reported earlier, Head of Ukrainian President Volodymyr Zelensky's Office Andriy Bohdan sent a letter to Minister of the Cabinet Oleksandr Saenko, asking him to submit a motion to dismiss Vitaliy Klitschko from the post of head of Kyiv City State Administration.
The presidential press service confirmed such a letter had been sent to the Cabinet. It is in line with laws and the Constitution of Ukraine, in particular, it refers to Article 118, the press service says.
Klitschko currently holds two positions – he is Mayor of Kyiv (as elected) and head of Kyiv City State Administration (as appointed by the president for the term of cadence).
Read alsoZelensky's office chief expects Cabinet to consider dismissal of Klitschko as Kyiv administration head soon
UNIAN memo. The Constitutional Court of Ukraine in 2003 determined that "Kyiv City State Administration should be headed only by the official elected as Mayor of Kyiv."
On June 25, 2014, the then president of Ukraine, Petro Poroshenko, signed a decree appointing Kyiv Mayor Vitaliy Klitschko Chairman of Kyiv City State Administration.
Klitschko said that the signing of the decree had returned real self-governance to the Ukrainian capital city.
If you see a spelling error on our site, select it and press Ctrl+Enter