High-speed stunt theft fail: truck driver uploads video
12:45, 31 March 2017
Kyiv
A footage showing a failed attempt by highway thieves to get into a moving truck just 130 kilometers from Kyiv, on a Kyiv-Kovel motorway, was published on Kyiv Operativniy portal.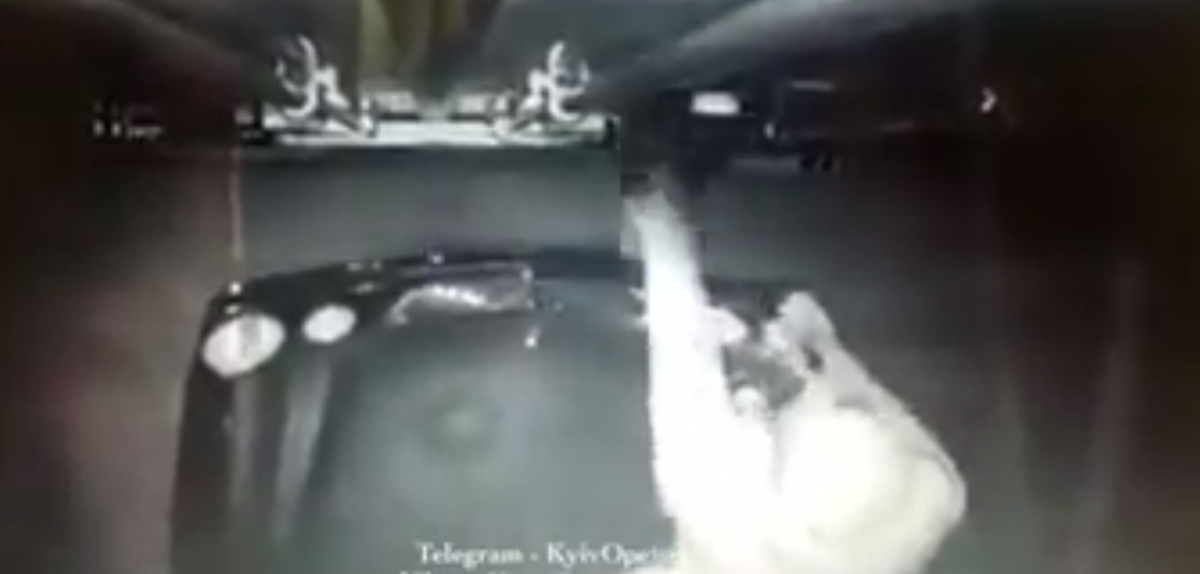 Screenshot
A surveillance camera installed in the back of the truck captured a man standing on the hood of a vehicle that approached from behind. The stuntman perpetrator attempted to open the locks in the truck's back.
However, the attempt failed as a truck driver suddenly hit the brakes and only the skills of the thief's accomplice behind the wheel helped him survive as he reacted to avoid an imminent accident. 
If you see a spelling error on our site, select it and press Ctrl+Enter