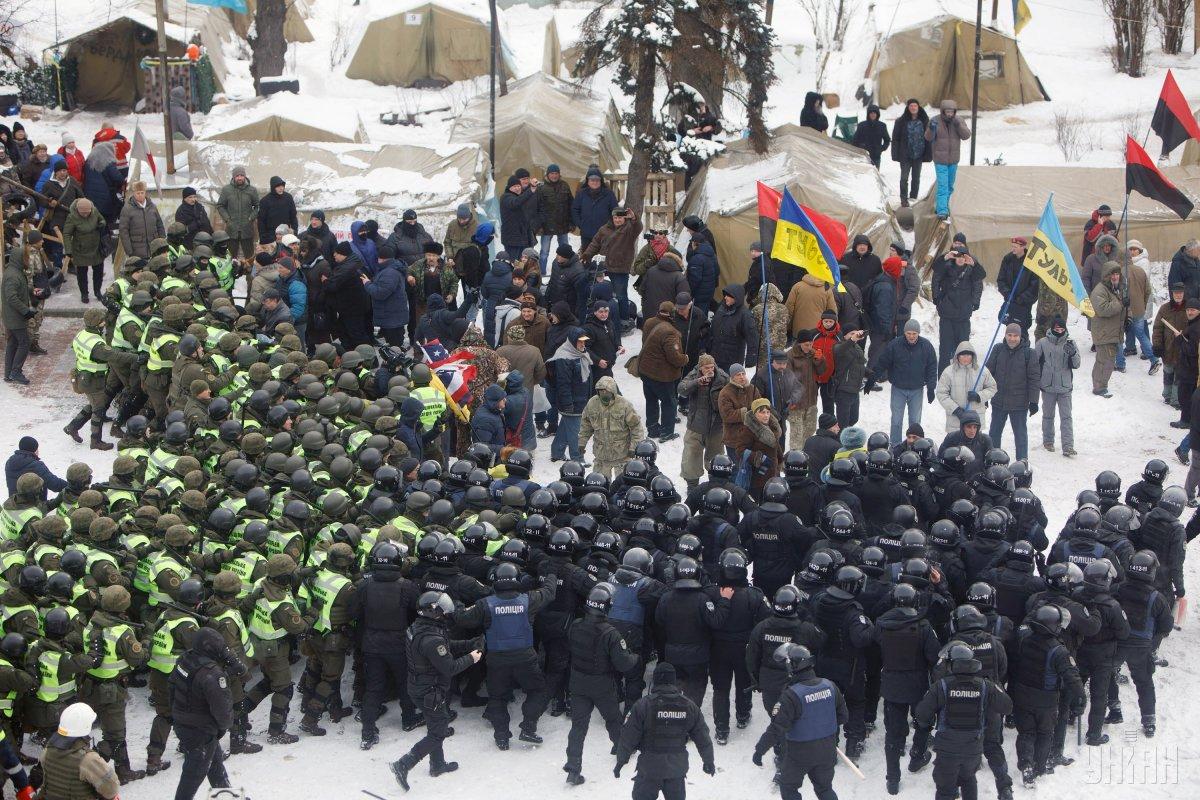 Photo from UNIAN
Chief of the Ukrainian Interior Ministry's media liaison office Artem Shevchenko has reported 13 policemen have been injured in clashes outside the Ukrainian parliament's building.
Shevchenko told journalists that the 13 police officers "had received injuries of varying severity," an UNIAN correspondent said.
However, the ministry's spokesman did not specify whether there were injured among the protesters.
Read alsoPolice, Nat. Guard should stop protecting Ukrainian courts – interior ministerShevchenko noted that the police were identifying the detainees, as well as the purpose of their stay outside the parliament's building.
According to him, after previous fatal incidents outside the parliament when national guardsmen were killed, the police will react "to violations of the law, namely to throwing tires, stones, Molotov cocktails."
As UNIAN reported, clashes between law enforcers and protesters near the parliament's building were reported on February 27. At first, the police pushed back the protesters from the barriers installed near the Verkhovna Rada. The law enforcers also took away tires from the protesters. Several protesters threw smoke bombs toward the law enforcers.
In addition, the law enforcers went to a tent camp near the parliament's building. The activists left the tents and defended themselves with sticks, as well as threw bottles at the policemen.