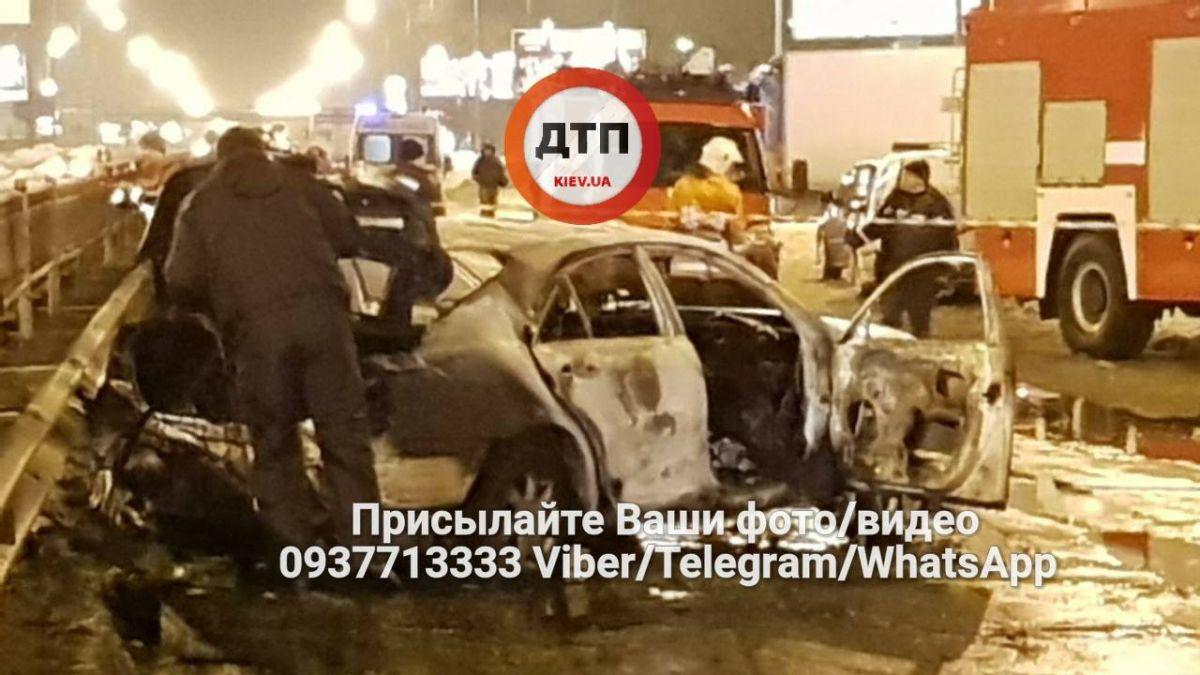 Photo from facebook.com/dtp.kiev.ua
Unidentified people threw reportedly two hand grenades at a Toyota Camry car near the Lisova metro station on Kyiv's Brovarsky Avenue on Tuesday night.
The car was burnt out in a grenade explosion, the suspects managed to escape, according to dtp.kiev.ua, an emergency news outlet.
"That's gross! Two grenades exploded near Kyiv's Lisova. A Toyota Camry was burnt out. There are casualties. Two criminals disappeared in the direction of Brovary," it reported on its Facebook page.
As dtp.kiev.ua said in a video update, blast grenades were reportedly used.
What is more, the Toyota Camry's number plate was issued in Donetsk, which is currently occupied by Russia.
Among the theories behind the incident is gang warfare.
Police have announced an interception plan, while traffic along the avenue from Kyiv to the town of Brovary has been suspended.
"The final number of victims at the moment is not known. We know for sure that one person was injured by shrapnel and is receiving medical assistance," dtp.kiev.ua wrote.
Read alsoPossible terrorist attack prevented as loads of explosives seized in Kyiv – National PoliceAnother news outlet, Kyiv Operative, informs that the car caught fire while running along Brovarsky Avenue. According to eyewitnesses, "an explosion occurred, after which two young people in blue camouflage uniform immediately disappeared heading for the town of Brovary," it said.
Police, bomb technicians and the Emergency Situations Service are working on the spot.