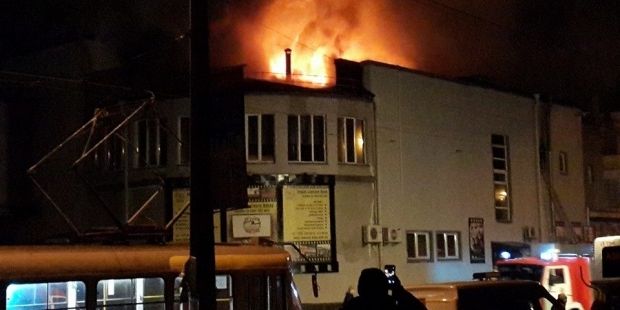 Kyiv's Zhovten cinema was badly damaged by fire / Photo from Facebook post
"I have two theories as to who committed this crime: according to the first one, it was raiders who are planning to build a new shopping centre on the territory of the old cinema building, and according to the second, it was political forces trying to discredit Ukraine on its way to European integration," festival director Andriy Khalpakhchi told journalists on Friday.
"The law enforcement bodies must find out as quickly as possible who exactly stands behind this provocation. I am appealing to the president of Ukraine - such cases should be investigated to the end."
Kyiv police earlier said they suspected arson was the cause of the fire. The fire broke out during the screening of French movie about a transvestite, and members of the audience who escaped the blaze told media they thought the fire might have been started by anti-gay activists in protest at the showing of the film.
Over 100 people were attending the performance at the time of the fire. There were no injuries to the moviegoers, but the cinema, which dates to the 1930s, was seriously damaged.