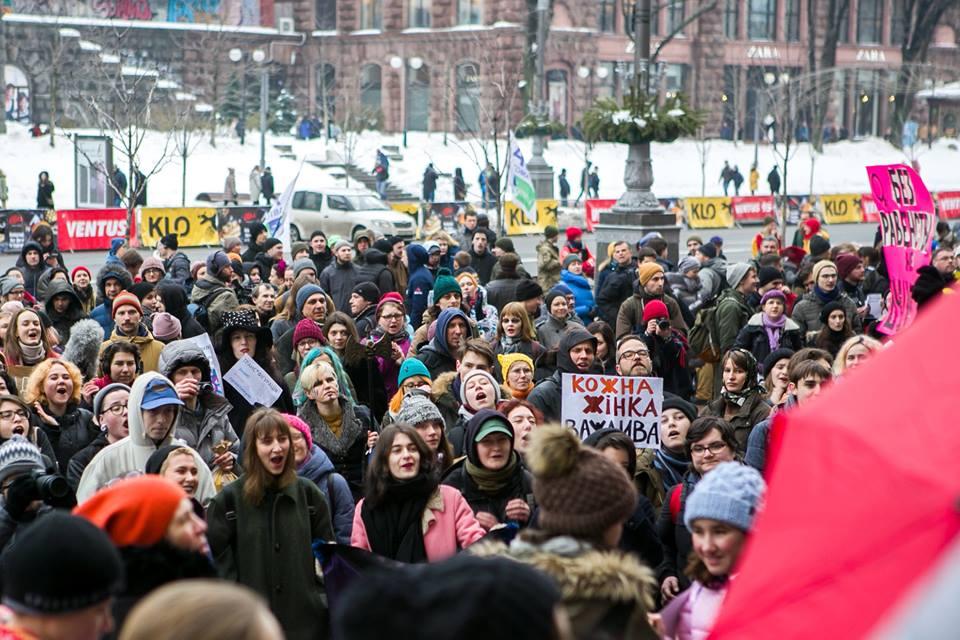 Enough with putting up! / Facebook
On International Women's Day, March 8, several rallies for women's rights and against gender discrimination were held in Kyiv center, eventually merging into a single 700-strong march.
According to the Informator outlet, a group of provocateurs penetrated a column of activists, including those representing an LGBT community, marching under "Enough with putting up!" banners.
Read alsoEquality without bragging: Kyiv hosts another LGBT PrideAs of 17:00, reports came of five activists being beaten up, pepper-sprayed, and stained with brilliant green. Some of the victims intend to press charges, according to one of the activists and a lawyer Oksana Huz.
According to a report on the official Facebook page promoting today's event, it was representatives of "right-wing forces" who attacked Kyiv activists.