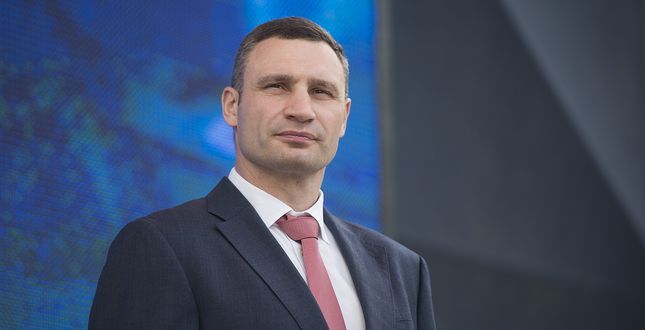 Photo from the Kyiv City State Administration
Kyiv Mayor Vitaliy Klitschko and a Germany-based company ATENE KOM have signed in Berlin a Memorandum of Cooperation to expand Smart City projects in Kyiv.
The signing ceremony took place in the Ministry of Transport and Digital Infrastructure of Germany. Cooperation aims to further implement Smart City projects to provide safety and comfort to Kyiv residents, the mayor's press service reports.
"Kyiv successfully introduces the latest smart city technologies into all core city spheres. The first project we have launched is the Open Budget. Also we have already incorporated the application system of online petitions to the City Council and the Safe City Project. Besides, Administrative Services Centers operate as part of Kyiv Smart City. And we work further to make Kyiv 'smarter'," Klitschko said.
"The MoC envisages concrete solutions to accelerate the implementation of digital projects. This month the first pool of experts from Atene KOM GmbH will come to Kyiv and start working," he said.
Read alsoKyiv among TOP-3 "Major European Cities of the Future" in cost-effectiveness
Klitschko is confident that the support and help of German colleagues will enable Kyiv to accelerate the incorporation of digital technologies into city management to provide safety and comfort to Kyiv residents.
ATENE KOM is a Berlin-based company with offices all over Germany and in Brussels. The company has over 10 years of experience in providing a broad range of services and solutions in regional development, digital infrastructure, energy efficiency and education. Moreover, Atene KOM coordinates and implements EU projects, guides federal funding, deals with project and financial management and training.
"We are delighted to advance our digital agenda in partnership with Kyiv. As a major player in regional development, our primary concern is benefits from smart city solutions and digital infrastructure for city residents," said Tim Brauckmuller, managing partner of Atene KOM.
Klitschko thanked his German partners and pointed out that the biggest contributor and supporter of this cooperation project who made it happen was the State Secretary at the Federal Ministry of Transport and Digital Infrastructure of Germany Rainer Bomba.
During his working visit to Berlin, Kyiv mayor met the State Secretary at the German Federal Ministry for the Environment, Nature Conservation, Building and Nuclear Safety, Gunther Adler. As part of the cooperation with the ministry, Klitschko attended a state-of-the-art solid waste management facility located in Rosenow, northern Germany, to learn more about the latest waste recycling technologies. Besides, Klitschko joined Elmar Brok for a panel discussion "Ukraine: Captured by Crisis?" hosted jointly in Berlin by GIZ and Der Tagesspiegel newspaper.
GIZ is a Government company which operates across the globe and supports the German Government in achieving its objectives in the field of international cooperation for sustainable development and international education. GIZ offers tailor-made solutions in political, economic and social change processes in a globalized world. The GIZ office in Kyiv opened in 2009.