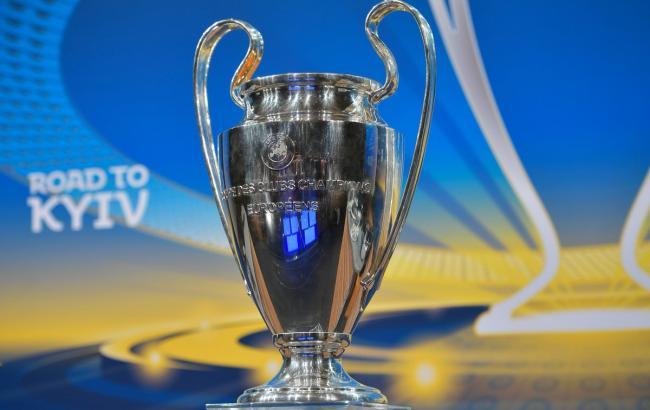 REUTERS
Ukraine's Ministry of Interior expects the arrival of more than 50,000 fans for the UEFA Champions League final set to be held at the Olimpiyskiy arena in Kyiv May 26.
That's according to the Ministry's Communications Department referring to First Deputy Minister of Internal Affairs Serhiy Yarovyi.
"In late May, Ukraine will host one of the most ambitious international events this year - the UEFA Champions League finals. The capital will meet the matches on May 24 at the Dynamo Arena named after Valeriy Lobanovsky – the Champions League final for female teams, and on May 26, the NSC Olympiyskiy will host the Champions League final. At the same time, the latter will require the most intensive attention on the part of law enforcement bodies, because more than 50,000 fans are expected to arrive," Yarovyi is quoted as saying.
Read alsoUEFA opens case against Roma for "DPR" symbols at arenaThe official noted that staff of all units of the Ministry of Internal Affairs would be involved in ensuring public security during mass events.
"Units of the National Police, in particular those of Interpol, the National Guard, State Service for Emergency Situations, State Border Guard Service, and State Migration Service will be put on a higher alert service mode. Their main tasks is to ensure law and order at border crossings and main sites of the Champions League finals. Special headquarters will coordinate efforts of all units involved," Yarovyi added.
He also noted that before the event, all units will undergo special and command-staff exercises.