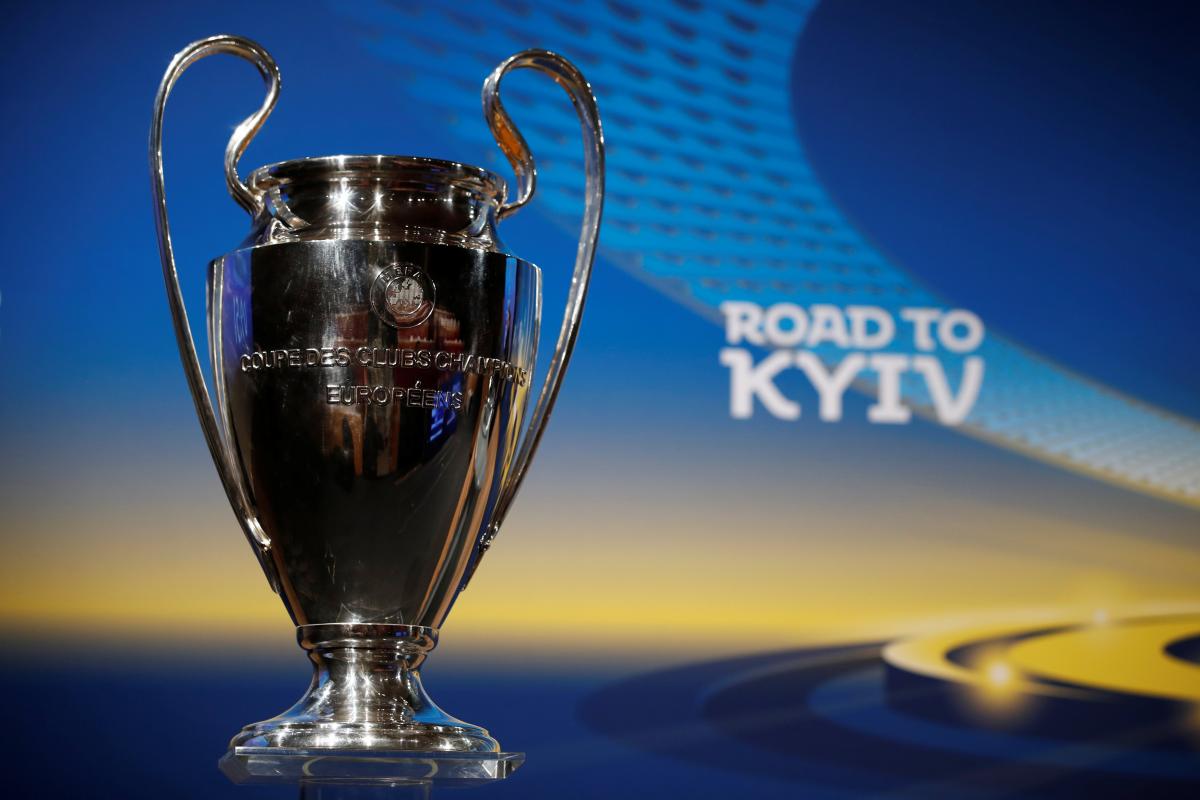 REUTERS
Amid a sky-rocketing price hike for hotels in Kyiv for the UEFA Champions League Final day, dozens of Ukrainians are offering to open their doors to soccer fans and provide accommodation for free via a Facebook page called "Kyiv FREE couch for football fans 26/05/18."
"I was afraid that the fans would not come in the same numbers that they usually do for such events because fans, as a rule, can't afford such expensive housing. Because of this, the overall impression of my city may deteriorate," Yegor Gordeyev, who seems to have started the social media trend by posting a corresponding offer, told RFE/RL.
Price increases for top events such as the match between two of the world's most-recognized teams are not uncommon, given that as many as 70,000 fans are expected to attend the game in Kyiv.
But a quick check of accommodation websites showed that prices have been raised to unthinkable levels.
At the three-star Lukyanovsky Hotel, an economy double room without a window for game night costs $3,799 on the travel website Booking.com. For those looking to dole out a little more for a window, the price for a double room soars to $5,508.
Read alsoUEFA reveals star artist to perform at UCL final in Kyiv (Video)Go exactly a week later and those same rooms fall to $46 and $49, respectively.
"I have no doubt that in the end, everything will be at the highest level," says the idea's founder. "Kyiv is a very original and cozy city."
Serhiy Nadakhovskyy, an architect who has two free spots for Real Madrid fans on offer, likens the situation to a psychological experiment where children are offered one biscuit for nothing, or get five if they wait five minutes.
"This situation shows the inability to refuse the opportunity to tear a big chunk now for the sake of steady earnings in the future," Nadakhovskyy says. "You can't raise prices 10 times or more. You want foreigners to have a good impression about Ukraine so they come here again, not as fans, but as tourists."
The price gouging has not gone unnoticed among the country's lawmakers, who blame market conditions as much as greed for the problem.
According to Anna Romanova, a Samopomich party lawmaker and the head of the Ukrainian parliament's Tourism Development, Resort, and Recreational-Activity Committee, as much as 90% of Ukraine's accommodation market is in the gray economy, unregulated and "out of control."
Read alsoUEFA Champions League final: rates for Kyiv hotels, apartments sky-rocketGordeyev has three of his four sleeping spaces accounted for by fans from Norway, the United States, and Spain. "The idea caught on with lightning speed. Literally one day," he says.
"And I have no doubt that in the end, everything will be at the highest level. Kyiv is a very original and cozy city. And it has the experience of holding large-scale events, including football matches. I know this experience will be successful."