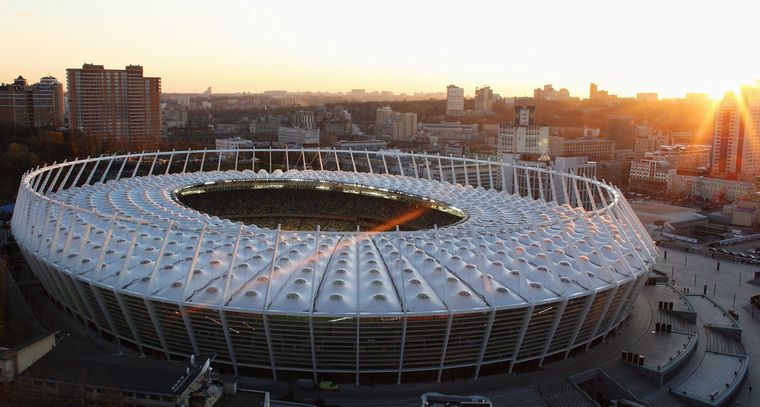 Kyiv's Olimpiyskiy Stadium will host the match / Photo from dynamo.kiev.ua
The British Embassy in Kyiv has issued travel advice for Liverpool fans travelling to Kyiv for the UEFA Champions League Final between Liverpool FC and Real Madrid on Saturday, May 26.
"Most trips to Ukraine are trouble free, however there have been cases of violent attacks on foreign nationals in Kyiv and some of these may have been racially motivated, so take extra care and be vigilant at all times," the Embassy said.
The British diplomats also advise fans to be aware of the current political situation (in particular the tension between Ukraine and Russia) and avoid any action that could provoke a hostile reaction.
Read alsoFC Shakhtar Donetsk win Ukrainian Cup for 12th time, FC Dynamo Kyiv defeated by 2-0 score
"As in any other city beware of pickpockets and bag snatchers at airports, railway stations, around the town centre, in the stadium and when using public transport; keep valuables and wallet out of sight. Take special care not to leave jackets or bags containing wallets or passports unattended if you're in a restaurant or a bar," the Embassy said.
Fans should also be wary of accepting drinks in bars from strangers. "Drinking alcohol is prohibited in public places (except bars, restaurants). Local alcoholic drinks are often stronger than in the UK so make allowance for this," it said.
According to the travel advise, smoking is prohibited in public places, including bars, bus stops, subways, the metro, playgrounds, parks and the stadium itself.
"Use designated areas for smoking. Don't get involved with drugs – the penalties are severe," the Embassy warned.