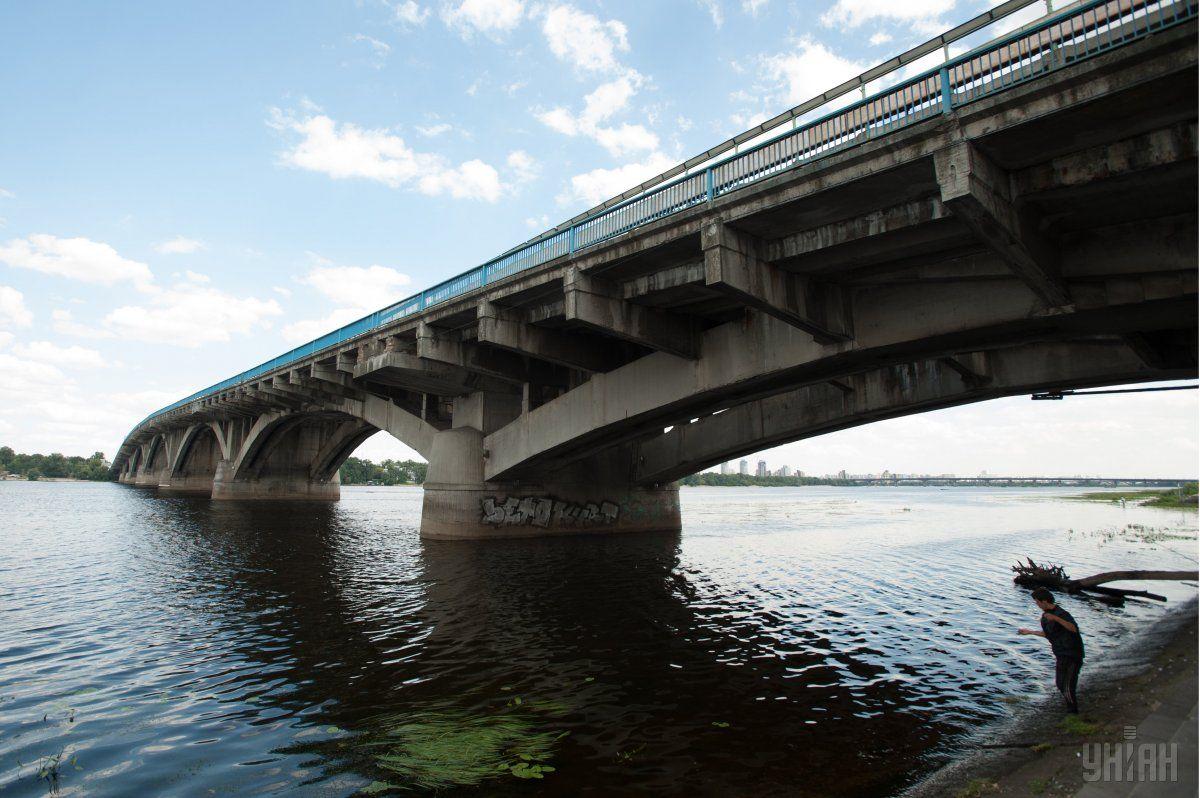 Photo from UNIAN
Deputy Chairman of Kyiv City State Administration Dmytro Davtyan says municipal authorities next year plan to begin the overhaul of the Metro Bridge across the Dnipro River, to complete repair works before 2022.
The Metro Bridge is defined as "limitedly operational." 
"The survey found that its condition would become threateting in six years [from the survey]. So, theoretically, we must do major repairs before 2022," Dmytro Davtyan wrote on Facebook, referring to the survey by the State Research Institute of Building Structures conducted in 2015-2016.
Davtyan added that a comprehensive survey had been carried out and design and estimate documentation had been developed. The latter is now undergoing an examination and its results are expected to be presented in August this year.
Read alsoKyiv's Moscow bridge renamed
"After receiving positive results of the examination, it will take six months to develop all paperwork. Following that, we can start the overhaul. According to the plan, major repairs will be carried out next year. The construction period is two years," Davtyan said.
As was earlier reported, on May 4, co-designer of the Metro Bridge project George Rosnovsky said that the bridge could collapse at any moment.