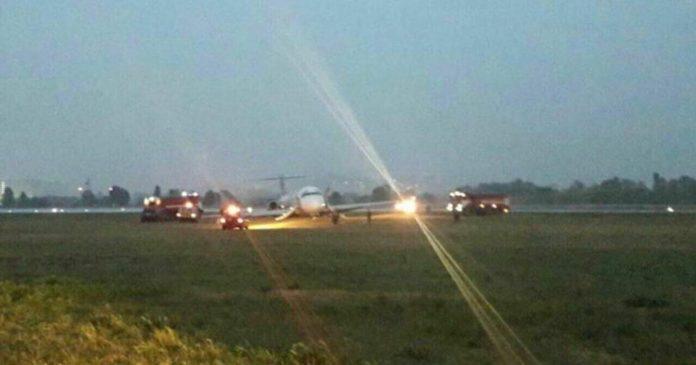 avianews.com
A footage has been released showing the moment of hard landing of a Bravo Airways passenger jet flying from Antalya to Kyiv.
The video was filmed by one of the passengers on board the flight, Oleh Zhinchyshyn, TSN news service reported.
According to the man, the crew did not explain to passengers what was going on.
"They were not there, they were praying, while everyone onboard was getting ready to die," he said, answering the question on what the pilot was saying during landing and whether the crew were calming people down.
As UNIAN reported earlier, an MD83 passenger jet operated by Bravo Airways flying from Antalya, Turkey (flight 4406) ran off the runway as it was landing in the Kyiv Sikorski Airport at about 20:40 on Thursday, June 14.