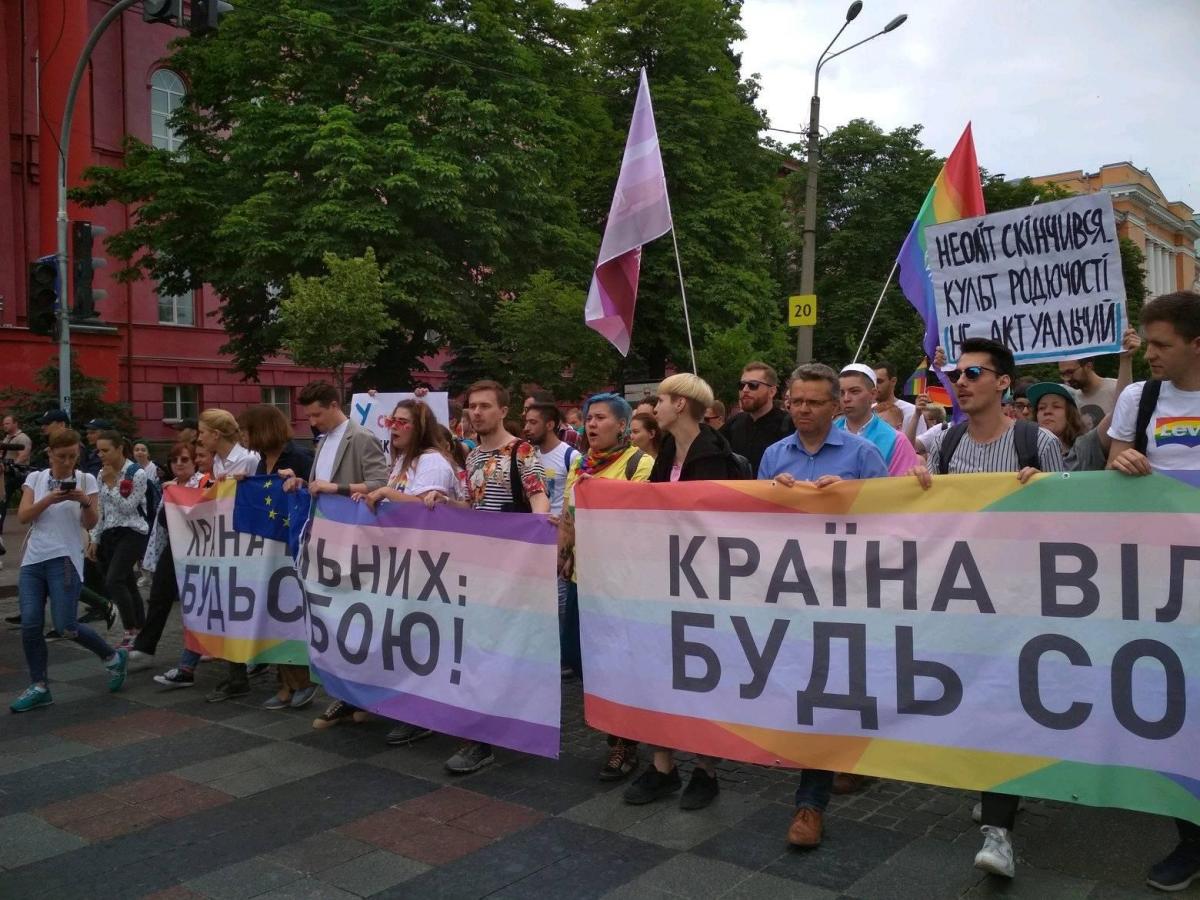 Photo from UNIAN
Gay-rights activists have marched through the center of Ukraine's capital, Kyiv, for a pride rally, amid stepped-up security.
The June 17 March of Equality took place without serious incident, but police said they had detained 56 members of radical groups who tried to disrupt the event, RFE/RL wrote.
Read alsoLGBTI activists gather in central Kyiv for 'March of Equality' – media
Police said several thousand people attend the march, which started near Taras Shevchenko Park and lasted for more than one hour.
Roads were closed to cars in the city center, where some 5,000 police and soldiers from the National Guard have been deployed to protect the marchers.
Clashes broke out early in the morning when police in riot gear moved to disperse more than 150 far-right protesters seeking to block the route of the march, police said in a statement.
"Several men who resisted and used gas canisters against law enforcement officers were detained," the statement said.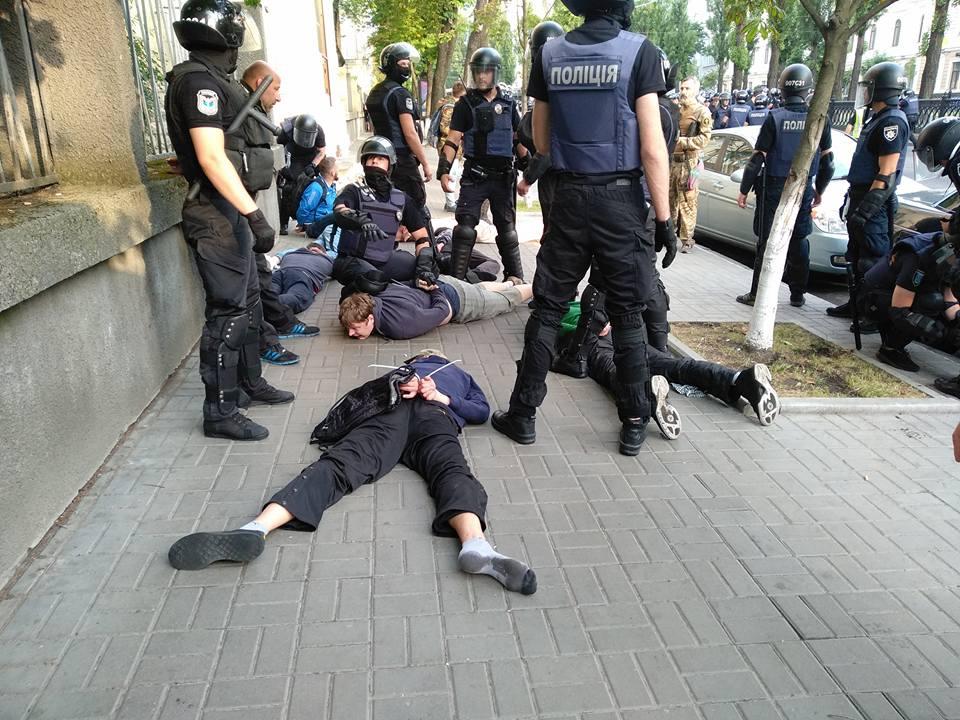 Facebook - C14 news
In a Facebook post, the ultranationalist group C14 said police officers surrounded its protesters, attacking them with batons and tear gas.
Police said they had detained more protesters in an altercation near the Opera House.
The organizers of the march, who had received threats from far-right groups ahead of the march, had advised participants not to hold posters, banners, or symbols of the LGBT (lesbian, gay, bisexual, and transgender) community until they were at the event area.
"We want to feel free in our country," said Tymur Levchuk of Kyiv Pride, a nine-day series of events in Kyiv, including conferences, movie screenings, and artistic performances, that are due to close with the Equality March.
"Kyiv is a city where there should be no discrimination, violence, or alienation," he said. "This is a city where everyone can be themselves."
In June 2017, some 2,500 people gathered for the March of Equality in Kyiv, according to police. An estimated 5,500 officers ensured that the event proceeded without disturbance.
However, a counterdemonstration by a few hundred ultranationalists degenerated into scuffles with police.
The ambassadors of Britain and Canada attended the march in a sign of support for Ukraine's LGBT community.
Kyiv held its first major pride march in 2016 after a pro-Western government that came to power in 2014 sanctioned such events.
In 2015, the march was called off when right-wing activists pelted participants with smoke grenades.