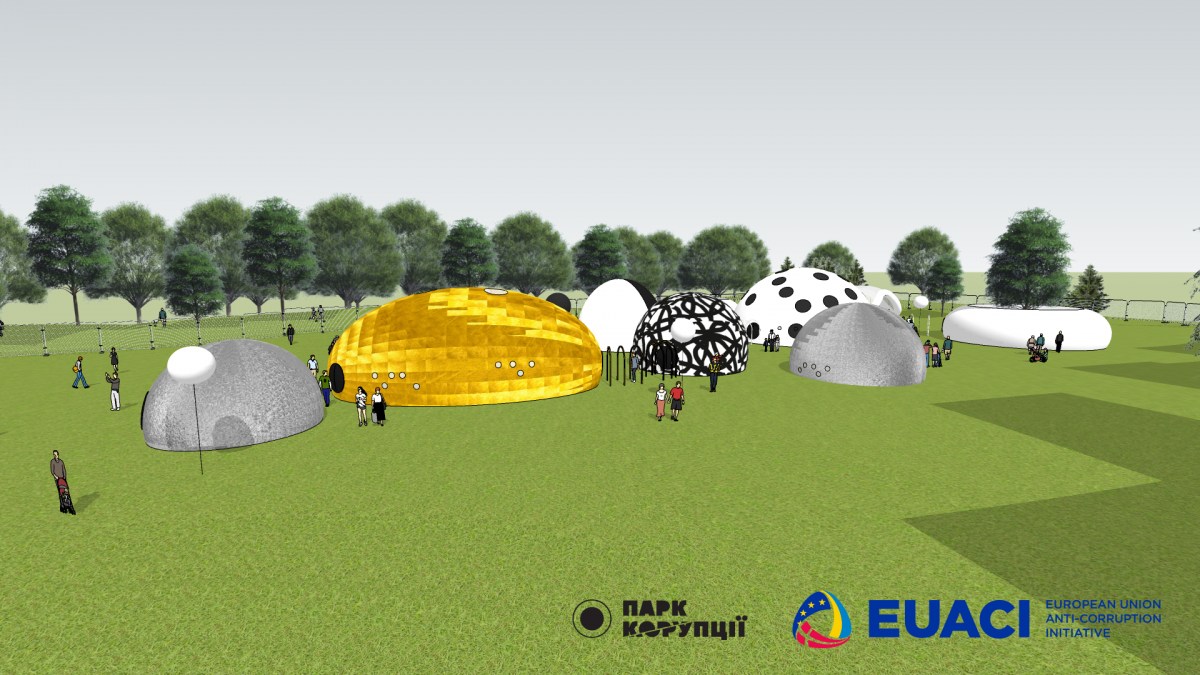 grestodorchuk.com
A pop-up "Corruption Park" has opened in Ukraine to highlight the scale of the problem with interactive exhibits and displays of ill-gotten gains including a $46,000 crystal falcon.
One of the first things visitors see in the EU-funded show is a tent shaped like the gold loaf of bread found in the house of ex-president Viktor Yanukovych after he fled Ukraine in 2014, Voice of America reports.
Elsewhere, they can inspect a $300,000, limited-edition BMW seized from a corrupt official, and a copy of an 8-million-euro chandelier that, the display says, could have paid for a family's electricity bill for 64,000 years.
In another tent, visitors lie back in a four-poster bed and watch a multimedia film of the imagined nightmares of a guilty government functionary.
The EU Anti-Corruption Initiative, which staged the show in Kyiv's botanical gardens, said it was meant to show the scale of corruption in Ukraine, and what it costs governments and citizens.
Ukraine's Western-backed government has accused Yanukovych and his pro-Russian administration of widespread abuses and excesses.
But activists have also accused the current authorities of failing to crack down on graft, which is estimated to cost the country about 2% of its economic growth, according to the International Monetary Fund.
Read alsoPoroshenko hopes tomorrow to submit bill on launch of Anti-Corruption Court to Rada
"Corruption concerns everyone. This is one of the main ideas and goals of the project - to explain the direct relation between top level corruption and ordinary Ukrainians," said Volodymyr Solohub, spokesman for the EU Anti-Corruption Initiative, which paid for the EUR 140,000 ($162,000) park.
"A lot of people just come out disappointed that corruption has taken so much from the country," he said.
One tent called "The Fight" explains what the current authorities have done to combat graft, including the establishment of anti-corruption agencies.
Read alsoDangerous "loophole" revealed in Ukraine's new law on Anti-Corruption Court - NGO
Depicting the various government bodies as pieces in a puzzle, the exhibit illustrates that there is one missing piece: an independent court dedicated to prosecuting corruption cases, whose creation has been repeatedly pushed back.
Earlier in June, parliament voted to establish the court, but activists have said the law contains an amendment that would undermine the court's effectiveness and Ukraine's commitments to external backers such as the International Monetary Fund.