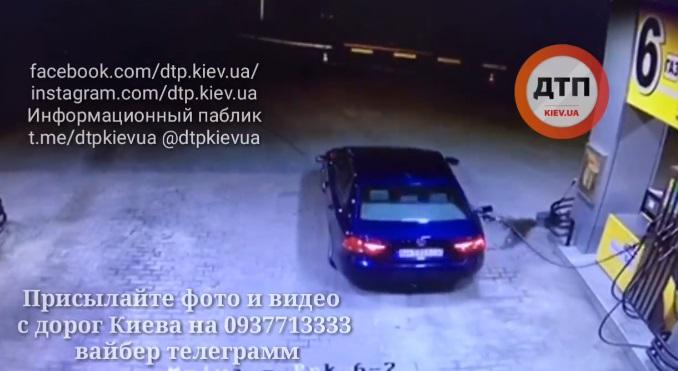 Screenshot
On June 20, at 23:46, a fire broke out at BRSM-Nafta gas station, located on the Kyiv-Zhytomyr highway, as a driver drove off without making sure a fuel dispenser is back in place after his tank was filled.
The man, who has been caught on CCTV cameras, got into his car and started driving, without pulling out the nozzle, according to dtp.kiev.ua.
As a result, the pump was knocked over, which led to gas leakage. Major fire broke out shortly, as reported by as dtp.kiev.ua.
Read alsoClashes erupt outside parliament amid rally of miners, veterans of war in Afghanistan
It is noted that the fire-fighting system tackled fire within 11 minutes.
"The culprit has fled the scene. Now the police are working on the site," the report said.
Criminal proceedings were opened under Part 2 of Article 194 of the Criminal Code of Ukraine (destruction of or damage to property by fire or other dangerous means).