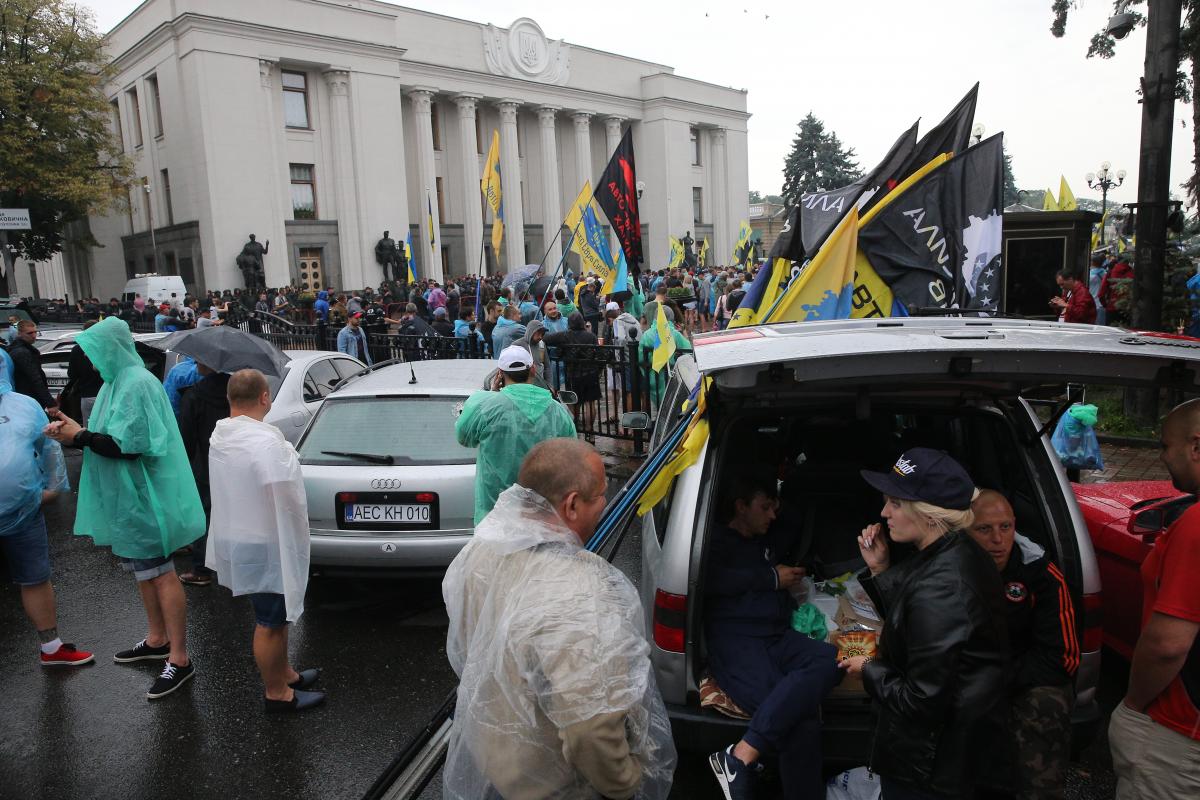 Photo from UNIAN
Today is the last day before the Rada goes on a summer vacation, therefore protesters continue their rally, warning that if consideration of their demands to ease customs clearance and step down prosecution for violations of tax legislation is postponed until autumn, they will resort to radical actions.
At the moment, the situation in the government quarter remains calm, with traffic on Hrusehvskoho Street flowing in a single lane in each direction, TSN news service reports.
Read alsoUkrainian owners of cars with foreign registration block traffic near Government quarters, name demands
As UNIAN reported earlier, the owners of cars on foreign registration have since Wednesday morning been blocking traffic in a number of central streets in Kyiv, demanding that the government abolish Cabinet Resolution No. 475 allowing Ukrainian police access to the customs database and thus facilitating their documenting customs fees evasion. The activists also require that bills 8487 and 8488 be put on the agenda of the Verkhovna Rada, aimed to reduce excise tax on imported cars.