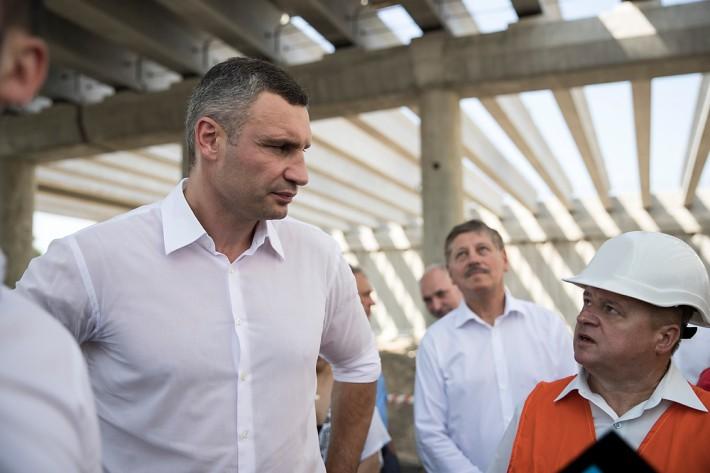 kyivcity.gov.ua
After the capital repair of the Big Ring Road, the traffic load on the city's central streets will decrease because transit transport will not have to enter the inner city highways, says Kyiv Mayor Vitaliy Klichko.
Klitschko on Tuesday inspected the site of construction of the overpass and the junction on the ring road, at the section from Rokossovsky Prospect to Bohatyrska Street, according to the official website of the State City Administration.
Read alsoDownpour in Kyiv floods streets; huge traffic jams reported citywide (Photos, videos)
The section will be about 2 km long. The plan provides for the construction of two new overpasses, an underground pedestrian crossing, and the installation of an excavation mound, as well as re-laying of all communications and utilities. It also provides for landscaping of the surrounding area.
"Kyiv is a major transit city. Therefore, together with the repair of highways in the city itself, we must take care of transport junctions around the capital. Thus, we will improve traffic in the city and optimize the traffic of transit vehicles, including large ones, so that they don't have to pass through the city's inner highways," Vitaliy Klitschko stressed.