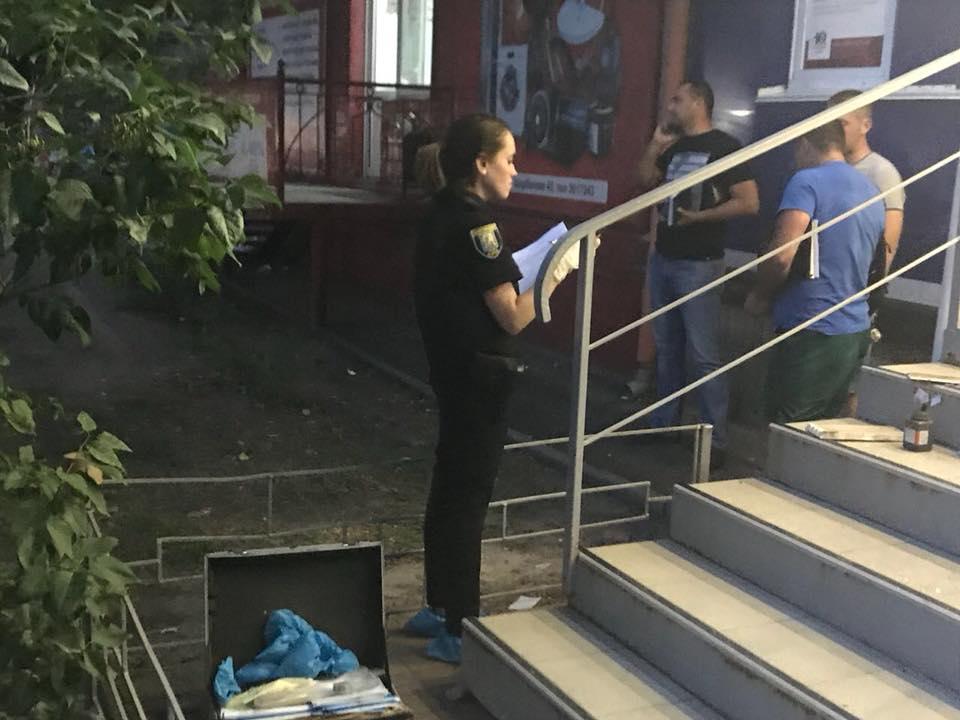 The incident happened in the evening / Photo from facebook/UA.KyivPolice
A security guard was killed by three unidentified men who broke into a pawnshop in Kyiv on Sunday evening and stole jewelry.
Bystanders reported that three masked men had run into the premises, fired on the guard several times, taken jewelry, gotten into a dark blue Peugeot car, which drove towards the Nyvky metro station, the Kyiv police's press service said.
The guard, 57, died of wounds on the scene.
Read alsoRange Rover reportedly with crime boss attacked outside Kyiv, driver shot dead (Photo)
Police received a report about the attack, which happened on Kyiv's Danyla Shcherbakivskoho Street, at 20:00 Kyiv time on Sunday, August 12.
Patrol policemen, a K9 team, forensic experts and investigators from Kyiv's main police department and Shevchenkivsky district police station are working in the area where the incident took place, examining the venue and interviewing witnesses.
Law enforcement officers also introduced a special plan to search and detain the criminals.
Police later reported they had found the burnt Peugeot 307 car on a garage cooperative's territory on Nechuya-Levytskoho Street.