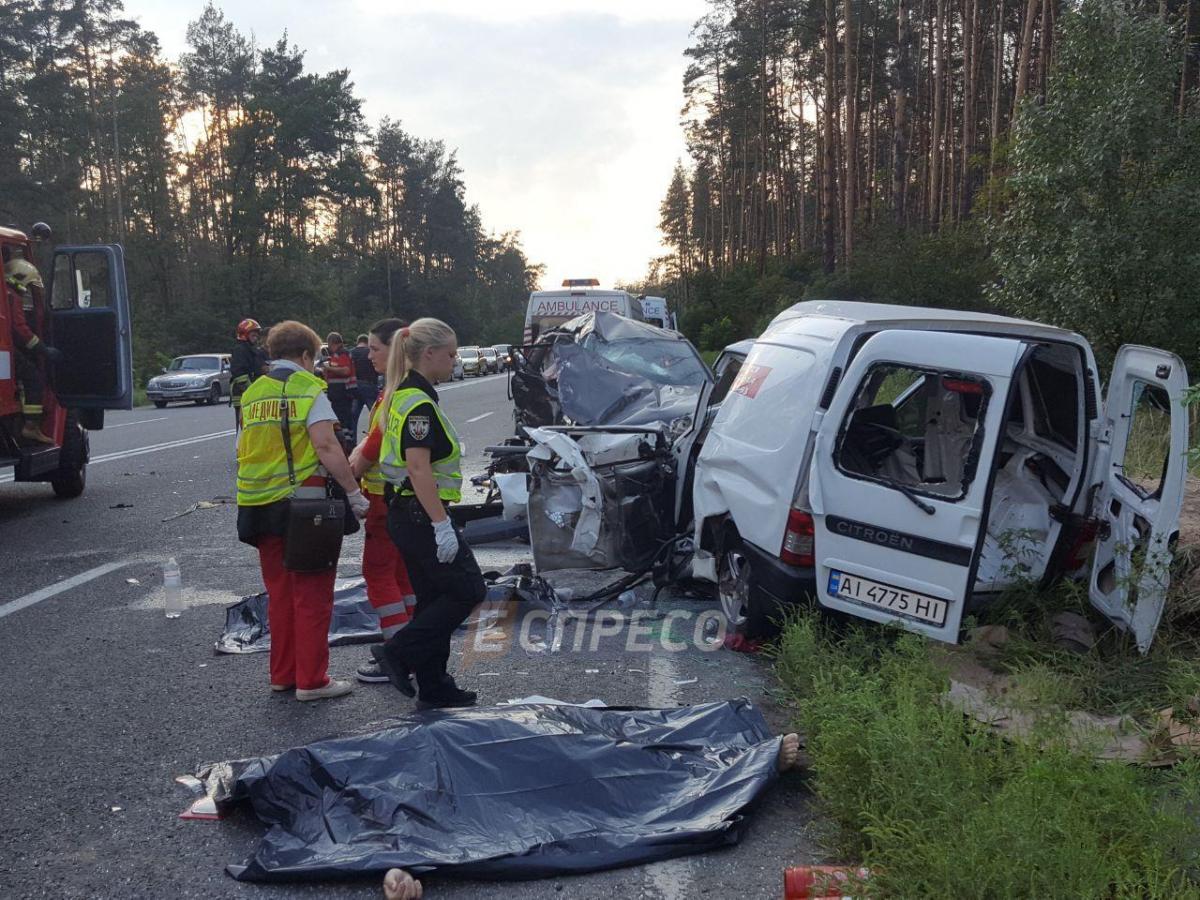 Photo from Espreso
A deadly road accident occurred on the Novoirpinska highway near Kyiv on Sunday, resulting in four people were killed and another three are in intensive care.
A Suzuki car was moving from the city of Irpin, while a Citroen car was driving from the city of Kyiv, as reported by Espreso.
Read alsoThree people killed in road accident with ex-official in Kharkiv region (Photo)
The driver of Suzuki decided to turn around, but did not noticed Citroen and crashed into his side.
The wreckage flew for tens of meters after a powerful blow.
The witnesses of the accident were trying to pull the Citroen driver out of the car before the arrival of rescuers. He was still alive at that moment. However, they did not have time since the injuries were fatal.
Photo from Espreso
Photo from Espreso