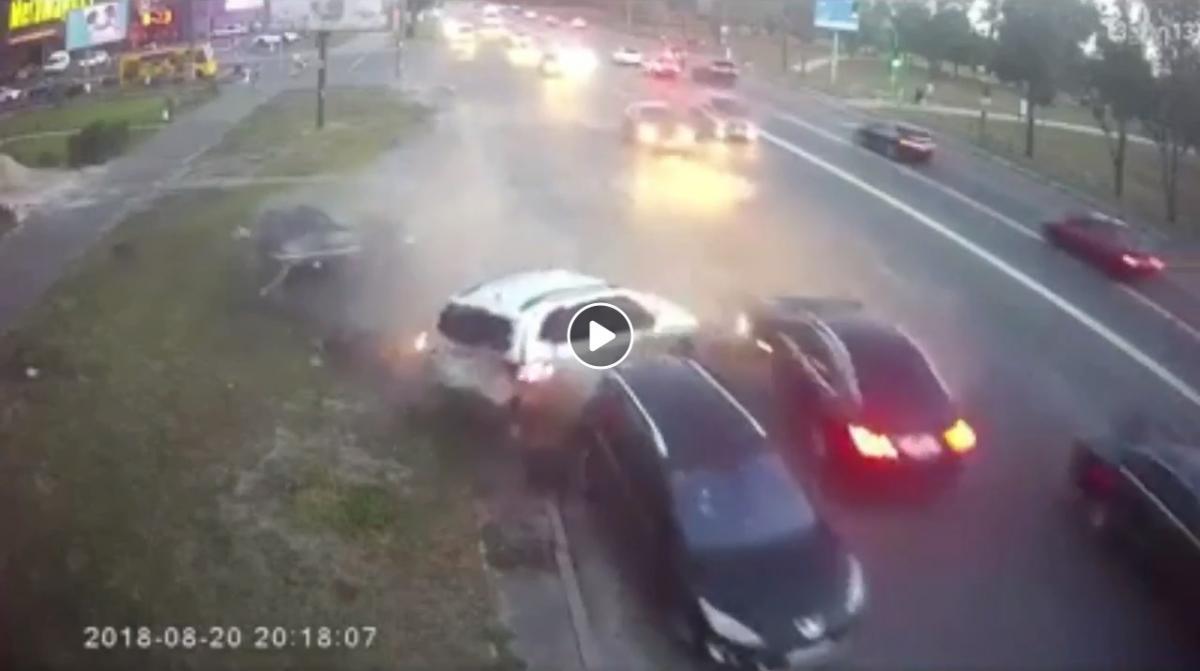 A screenshot
The driver of a black BMW car has damaged three parked cars in a high-speed crash in Kyiv on the evening of Monday, August 20. Fortunately, no one was hurt in the incident.
The crash, which happened near No.13 Dniprovska Embankment, was reported at 20:20 Kyiv time, the Kyiv Operative news outlet said on its Facebook page.
CCTV cameras captured the moment the BMW car was ploughing into vehicles parked in the right lane.
"Although as many as four ambulances have arrived, no casualties have been reported," it said.
The dtp.kiev.ua outlet covering traffic accidents and incidents in Kyiv said on Facebook that the police had failed to identify the driver yet they had arrested several bystanders, as there was "a fight between cops and local residents... who were attempting to lynch the driver."
"The main suspect had a traumatic gun, which he used to threaten everyone around. Eyewitnesses said: 'A car with license plate 7777 quickly arrived and quickly picked up all personal belongings from the BMW,'" the report said.
"One [bystander] was arrested for 'touching a patrol car' and another one -- for insulting a National Police officer. This lasted about two hours. More than a hundred people were on the scene, they insisted on a breath test [for the driver]. A brawl between patrol police officers and citizens sparked several times," dtp.kiev.ua added.