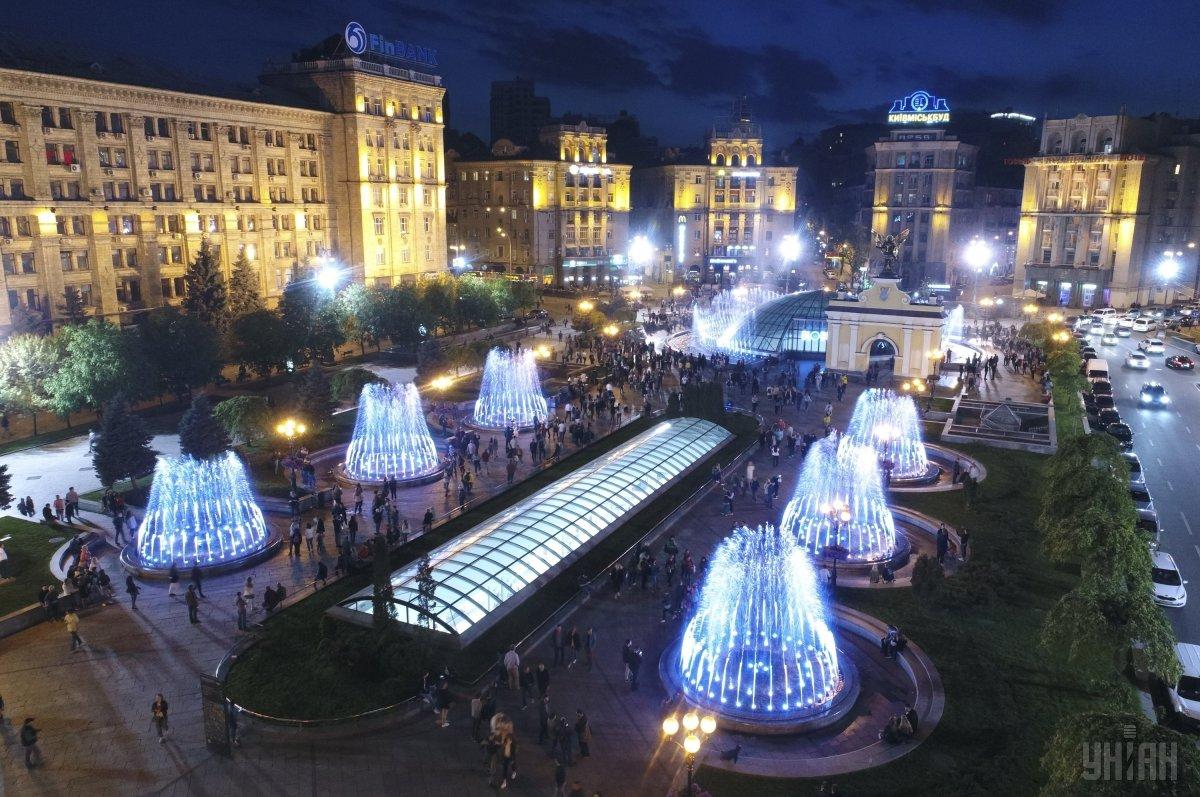 Photo from UNIAN
Head of Kyiv City State Administration's (KCSA) tourism department Anton Taranenko says the number of foreign tourists visiting the Ukrainian capital city of Kyiv has grown significantly since 2013.
Read alsoNumber of foreign tourists visiting Kyiv almost doubles in three years
"This year we've reached the figure reported in 2013, the peak of the tourist season in Ukraine. After [UEFA] Euro 2012, the country and the city became the most popular destination for European tourists. A record number of foreign tourists was registered then, that is 1.8 million, and about 2.5 million domestic tourists. Now, we have more than 850,000 foreign tourists in the first half of 2018 against 660,000 tourists [over the same period] in 2013. So, we believe that this year we will either reach the indicators of 2013, or even exceed them," he said at a briefing on August 27.
According to the official, the flow of tourists increased this summer, setting a record over the past four years.
"This summer, the situation in hotels and other establishments of the hospitality sector is much better than in the past years. The hotel occupancy rate from May to September is 45-50% on the average. Hostels and three-star hotels are filled approximately by 90%, while the occupancy of four-star hotels is 65-70%. At the same time, six five-star hotels are filled by 50-55% on the average. This is indicative in recent years. We can state the fact that there are much more tourists this year," he said.
Taranenko added that a traditional business travel season begins in Kyiv in September.
"Ordinary tourists come from May to October, whereas business tourists travel from September to May," the Kyiv official said.
According to Taranenko, tourists are mostly traveling from Belarus through Kyiv to the Black Sea coast in Odesa (Zatoka) and Kherson regions.
"The number of tourists from Israel grows every year. Thanks to the re-launch of cruise services in Kyiv, they are coming from the U.S. and Germany. Turkey is in the top five countries. The tourist flow from Italy, France, and Great Britain is growing as well," Taranenko added.
As UNIAN reported earlier, the capital over the past year received almost UAH 25 million (US$897,666) in tourist fee. Given the increased number of tourists, the city is expected to receive UAH 30 million (about $1 million) in tourist fee this year, Taranenko said.