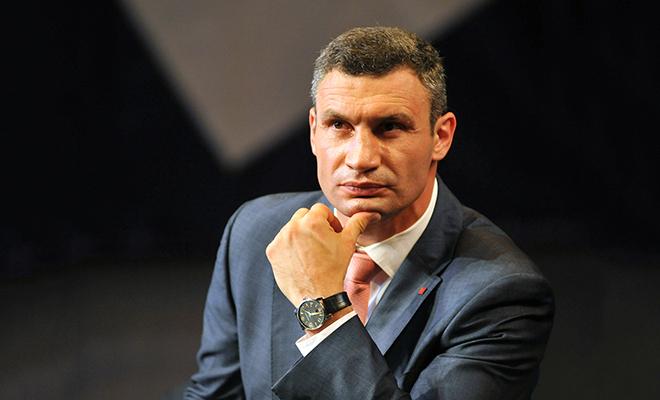 Kyiv Mayor Vitaliy Klitschko / Photo from 24smi.org
Kyiv Mayor Vitaliy Klitschko has pledged to create a Babyn Yar (Babi Yar) Holocaust memorial complex in the Ukrainian capital.
"The Babyn Yar Holocaust Memorial Center in Kyiv should be at the same level as Yad Vashem [World Holocaust Remembrance Center] in Jerusalem and the Holocaust Memorial Museum in Washington, D.C.," Klitschko said at an official event in Kyiv.
Read alsoPoroshenko: Up to 10 mln Ukrainians killed amid WWII
On September 30, residents of Kyiv are honoring the memory of victims of massacres perpetrated by German Nazis forces in Kyiv's Babyn Yar ravine on September 29-30, 1941.
Klitschko called on Ukrainians not to forget the tragedy and to tell the world about it.
"I, as mayor of Kyiv, will do my best to implement this [memorial complex] project. I'm sure that as many people as possible should join in," he said.