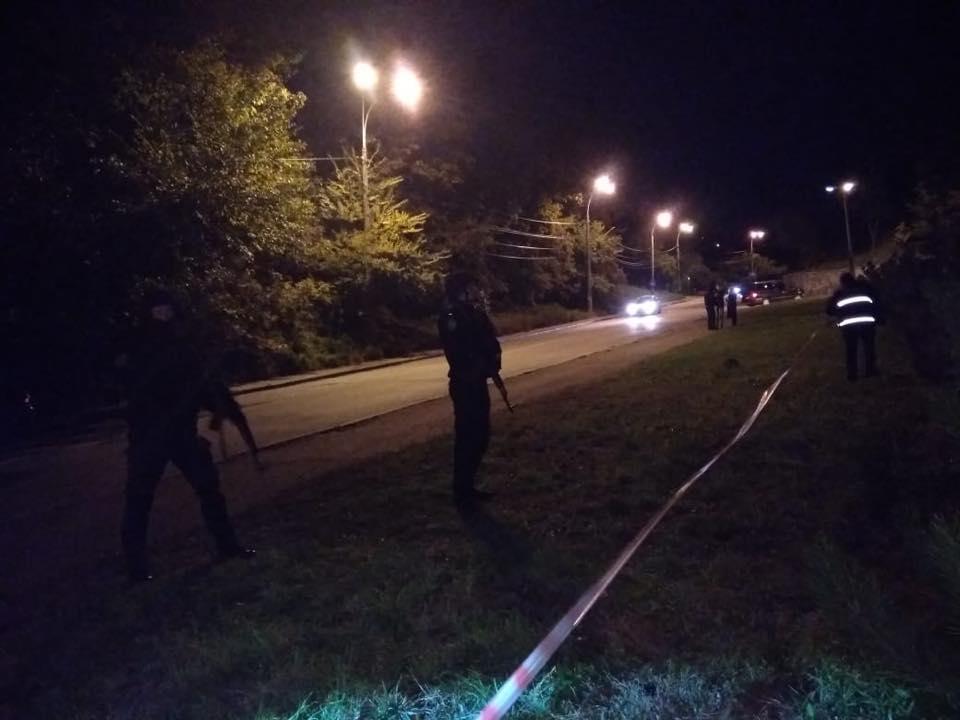 Kyiv PD / Facebook
Two perpetrators raided the house of a judge of Desniansky district court, Nataliya Busha, in Kyiv's Pechersk district overnight October 1.
The judge lives with her husband and little daughter in her parents' house, according to the Sudovo-Yurydychna Hazeta news outlet.
Two attackers wielding firearms broke into the private house and demanded money and other valuables from the family.
The report says the robbers shot the judge's husband, wounding him at both legs.
The man has been admitted for treatment at a local hospital.
Read alsoKyiv authorities again ban sale of alcohol at night
The criminals also intended to throw a grenade inside the house while the judge allegedly persuaded them not to do it fearing for her daughter's life. The judge then called the police and ambulance.
The criminals fleeing the crime scene ran into the police patrol and opened fire at law enforcers, also throwing a grenade in their direction.
One of the policemen was injured while the perpetrators managed to escape. However, the police soon found the body, allegedly of one of the attackers, with gunshot wounds.
Now the law enforcers are searching for another offender.