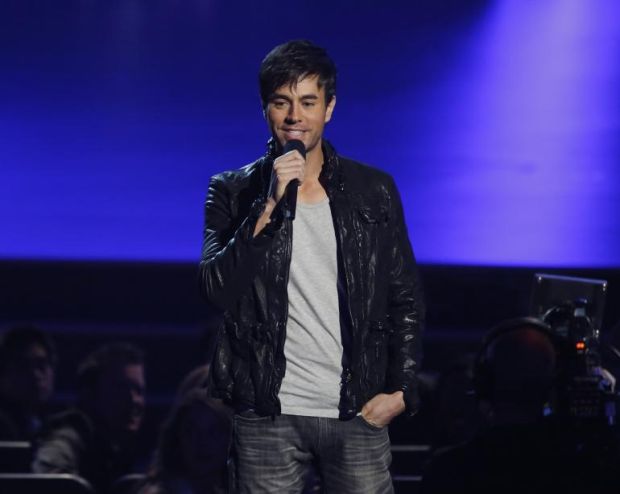 REUTERS
On Sunday night (Sept. 30), Iglesias invited the fan onstage during a show at the Olympic National Sports Complex during the latest stop of his All the Hits Live Tour. 
She wanted to give him a little plaque, and Iglesias good-naturedly agreed to receive it and pose for a picture, Billboard reports.
When he went in for a thank you hug, the fan turned that into a quick kiss -- then a much longer one. She then received a selfie, then another smooch, and some leg wrapping around Iglesias was the final touch. 
This, as fans well know, isn't the first time Iglesias has doled out kisses onstage.
Take a look at footage from the Kyiv show below: