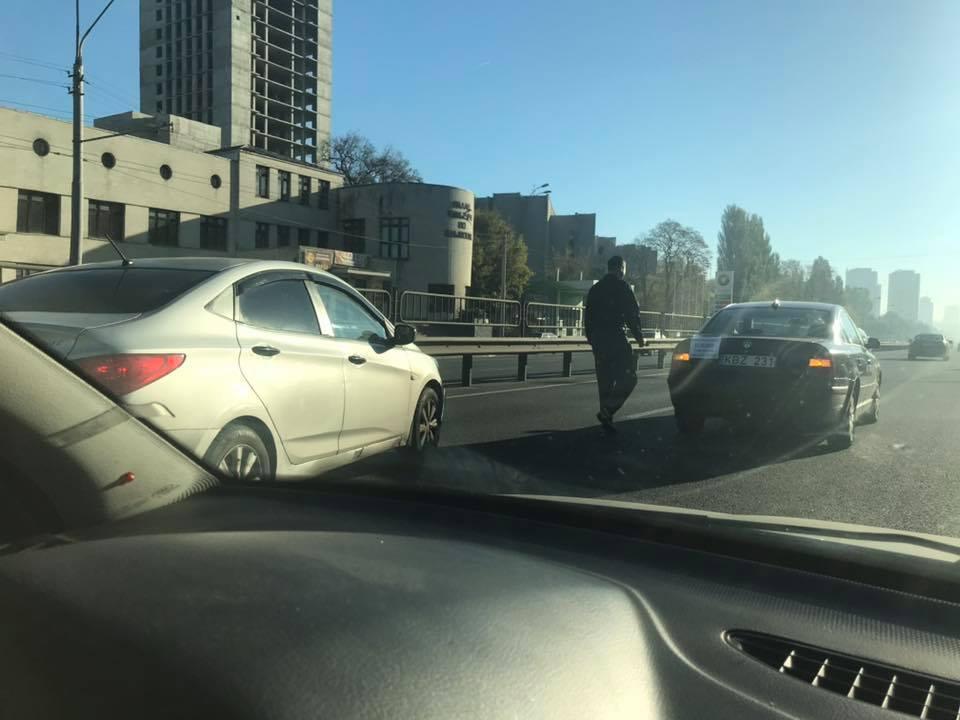 facebook.com/volodymyr.viatrovych
Owners of cars with foreign registration plates have been blocking several streets in Kyiv since 09:00 Kyiv time on Thursday, October 11, protesting against an increase in fuel prices.
The traffic is being blocked on Bohatyrska Street and Peremohy Avenue.
The organizers have previously announced the traffic of cars and minibuses will be suspended amid their rally.